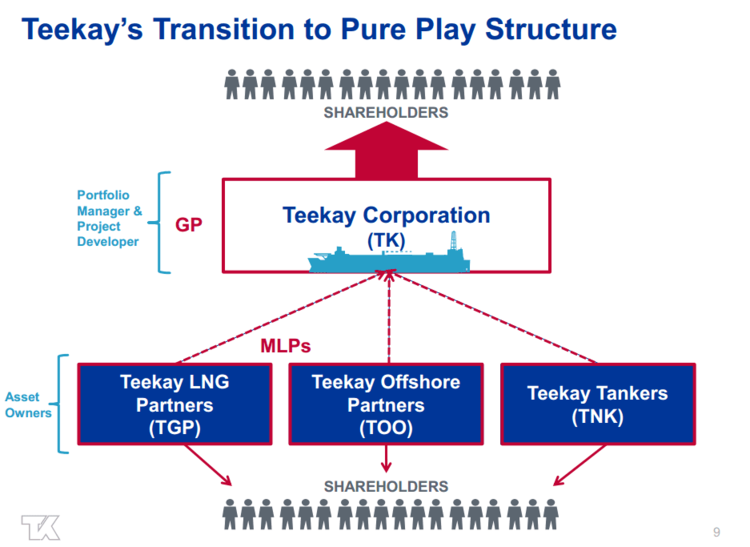 Like a financial advisor that offers different model portfolios for a range of client investment objectives and constraints, Teekay does the same via four publicly traded companies. Teekay LNG Partners (TGP) is a higher-income, lower-growth investment in LNG anchored by long-term contracts. Teekay Offshore Partners (TOO) is a thematic investment in offshore oil development that provides income and visibility to dividend growth, but with recontracting risk. Teekay Tankers (TNK) may be suitable for distressed, counter-cyclical investors with a higher tolerance for volatility. And TK is the leveraged vehicle, with both TGP and TOO in the 50/50 splits. Management expects that leverage to drive near-term dividend growth of 75%-80%, followed by 20% annual growth over the next few years.
---
Content continues below advertisement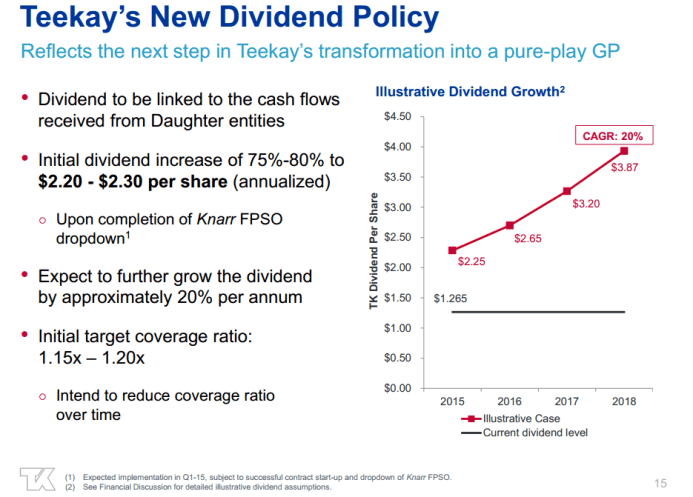 In this transition, TK has guided the investment community away from other shipping companies as valuation comps and toward other asset-lite GPs instead.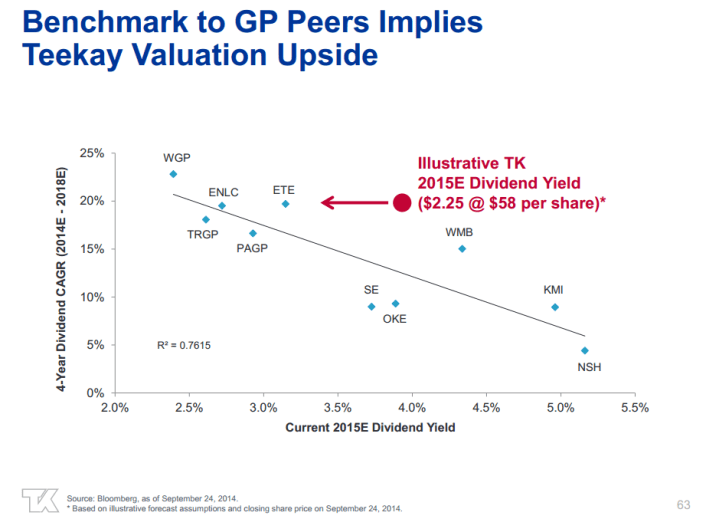 Investors were amenable to this comparison yesterday, pushing the stock up nearly 14%. If you find all this talk about parents and daughters confusing and just want to know how the company makes money and what will be different going forward, these slides might help: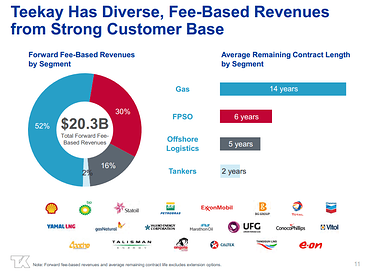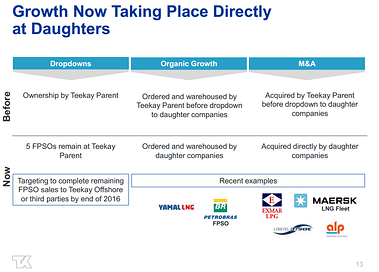 Plus, it's always good to know that a company has made that money safely, and also takes some time for fun.