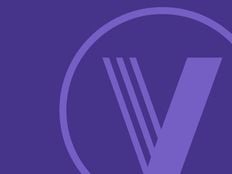 Index Insights
Kinder Morgan Announced a Distribution Cut. Will Other MLPs Do the Same?
2015-12-20
Kinder Morgan announced a distribution cut. Will other MLPs do the same?
We're pretty sure everyone understands this, but Kinder Morgan (KMI) is not an MLP. Kinder consolidated its public traded companies at the end of 2014 and now it's one big happy corporation. They are, however, the largest energy infrastructure company in North America and are often discussed in conjunction with MLPs. Investors are concerned that KMI's decision to cut its distribution might foreshadow what's ahead for MLPs.
When KMI announced its aforementioned consolidation plans in 2014, we offered our readers seven links that painted a picture of the transaction from all angles. Today we'll do the same.
The Source
Kinder Morgan, Kinder Morgan Announces 2016 Outlook
The Optimists
Suzanne Edwards, Houston Business Journal, Analysts: Kinder Morgan dividend cuts are harsh, but sensible
Amey Stone, Barron's, One Way to Look at It: KMI Dividend Cut Shows Value of MLPs
The Pessimists
Andrew Bary, Barron's, Kinder Morgan Bulls Need to Lower Expectations
Eric Rosenbaum, CNBC, Energy MLPs: Now there's only pain for investors
The I Told-You-Soers
Kevin Kaiser, Hedgeye, FLASHBACK: Hedgeye Energy Analyst Kevin Kaiser Lays Out Short $KMI Thesis
Brian Nelson, Valuentum, Understanding Valuentum's President Nelson's Call on KMI
Will other MLPs cut their distributions?
We're not fortune tellers, but we are fans of this piece by the midstream team at Fitch. The idea presented is that further distribution cuts are possible, but not necessarily the new normal for investment grade midstream energy companies. Fitch says, "the issues facing KMI were relatively unique to KMI given its high leverage, and large backlogged growth spending budget." Leverage metrics throughout the midstream MLP space are generally better than KMI's and other options are available. We encourage investors not to assume the worst, but also not to be blind to the reality that distribution cuts aren't off the table in this environment, regardless of the performance of assets currently in service. Stay tuned for our Director of Research's next piece, "Brave New World of MLP Financing."
---
Content continues below advertisement
---