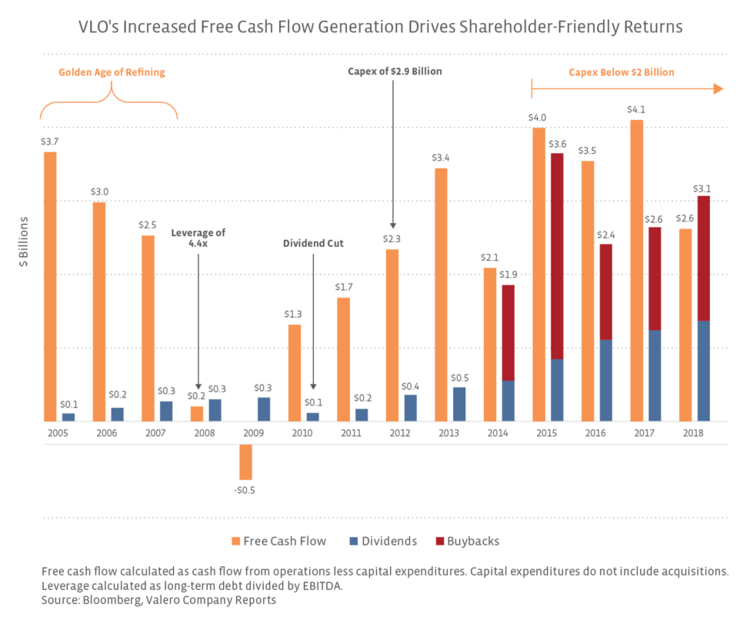 Midstream certainly has the potential to follow a similar path, having weathered a challenging environment and made strides to reduce leverage. Moderating capital spending sets the stage for more free cash flow generation, which could lead to more shareholder-friendly returns. A major difference between refining and midstream is the greater stability of midstream cash flows, with less variance to both the upside and downside compared to refining. Another key difference is that refiners must spend much more to maintain their assets.
While many midstream companies can relate to Valero's historical path (dividend cut, leverage improvements), Kinder Morgan (KMI) is featured in the chart below for illustrative purposes. Similar to VLO, KMI has moderated its capital spending and is growing its dividend after having cut in the past. KMI has also had a $2-billion buyback authorization in place since December 2017 and has worked to reduce its leverage. KMI outperformed broader midstream last year, gaining 37.7% on a price-return basis compared to 16.4% for the Alerian Midstream Energy Index (AMNA). It bears noting that KMI is in the S&P 500 Index, providing access to passive fund flows.
---
Content continues below advertisement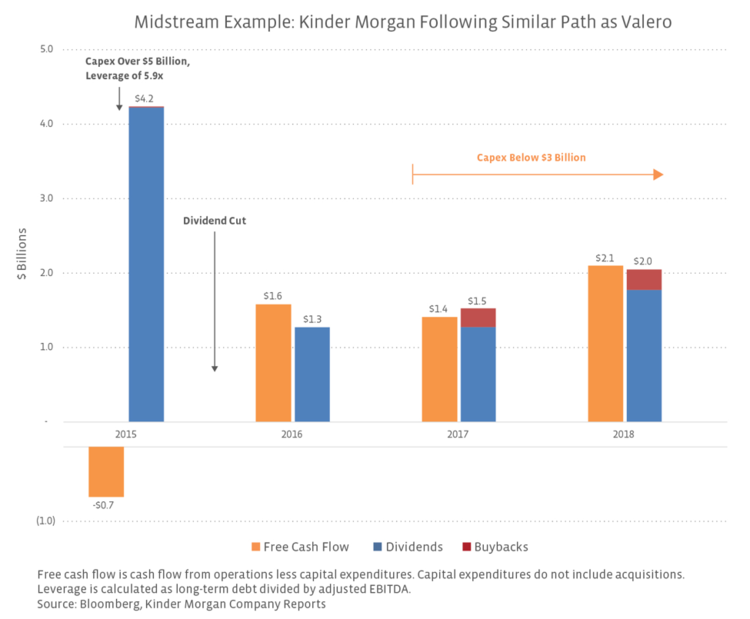 Bottom Line
With midstream nearing an inflection point for free cash flow generation as growth spending moderates, the space would be wise to follow in refining's footsteps by pursuing shareholder-friendly returns. Ideally, taking these steps would help midstream attract new investors as refiners successfully did in the past.