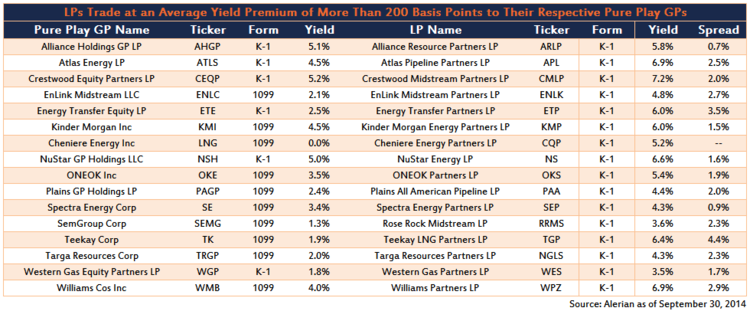 Second, if your portfolio has a minimum income requirement, LPs trade at a yield premium of more than 200 basis points versus their GPs. If that portfolio sits in a taxable account, LPs offer tax-deferred return of capital, while most GPs do not.
On a related note, you can see from the list above that there are only 16 publicly traded pure play GPs, and scarcity value may drive up valuation. So third, if you have access to borrowed funds, you may want to consider if you're better off creating your own form of leverage to the LP in today's low interest rate environment.
And finally, remember that leverage is great when the company is firing on all cylinders. It's less great when front-month crude falls more than $100 in the span of five months, gathering volumes are down due to reduced drilling activity, processing margins aren't fully or cleanly hedged, and your distribution stagnates for several quarters or has to be cut.
Shouldn't I only invest in LPs that don't have IDRs?
Not necessarily. More on why in this week's Research Spotlight.
---
Content continues below advertisement