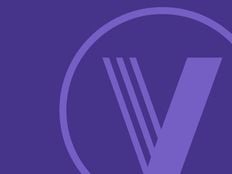 Index Insights
Monday Mailbag: I Feel the Earth Move Under My Feet
2015-04-13
Texas has experienced nine earthquakes in the past month. Is this because of fracking?
It's no secret that watching the nightly news can make you paranoid. However, as earthquakes continue to shake the Texas ground, one can't help but wonder if hydraulic fracturing or "fracking" could have something to do with it. Especially since, according to a January 8th episode of NBC's flagship news program, "Not a single earthquake was recorded in North Texas before 2008, now there have been 127."
I wanted to verify this myself. The Texas Almanac, "the source for all things Texan since 1857," notes that there were no significant earthquakes for 10 years before April 2008. Additionally, the almanac confirms that North Texas earthquakes were nonexistent before this time.

With the meaningful economic benefits associated with hydraulic fracturing, communities like Cleburne, Texas seem to have little desire to halt drilling. Mayor Ted Reynolds explains that fracking technology allowed Cleburne, perched on the southeast side of the Barnett Shale, to "escape the worst part of the recession" and it helps them to "keep tax rates low" and have "lowered unemployment."
This sentiment is not echoed throughout the Barnett, however. In the November 2014 elections, 59% of voters in Denton County approved a fracking ban in the area. The Texas Oil & Gas Association is currently challenging the ban on constitutional grounds. Interestingly, the Denton Drilling Awareness Group, which encourages residents to "defend the ban" against fracking, does not list man-made earthquakes as one of its 10 Reasons to Ban Fracking in Denton.
According to researchers working with Cornell University, "proving an earthquake has been triggered by human activity is difficult."  The reason for this is that natural stress must already be in place for an earthquake to occur. The researchers explain that proving induced seismicity "requires showing that the stress change caused by humans is sufficiently large, in the right direction, and at the right time to have caused the earthquake." While it is tough to prove with certainty that fracking is to blame for a given earthquake, the US Geological Survey (USGS) contends that "the injection of wastewater into the subsurface can cause earthquakes." The good news for those avid nightly news viewers: the USGS assures us that earthquakes likely induced by fracking "are almost always too small to be a safety concern."
With all the recent earthquake chatter and the numerous questions we've received from investors about fracking being the cause behind the rumbles, we decided to explore this issue a bit further. However, while we're happy to answer questions about it, and how it impacts the energy industry, keep in mind that MLPs themselves aren't directly involved in fracking.
---
Content continues below advertisement
---