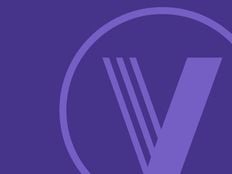 Index Insights
Monday Mailbag: The Bear Hug, the White Knight, and the Poison Pill
2015-09-13
I read that Energy Transfer is attempting to takeover Williams. Are hostile takeovers common in the MLP space?
In late June, Energy Transfer Equity (ETE) confirmed its proposal to merge with The Williams Companies (WMB) in a bear hug letter. Faced with the news that WMB planned to absorb its MLP, Williams Partners (WPZ), ETE decided to make its offer public, reasoning that bringing Williams under the Energy Transfer umbrella would be more lucrative for WMB shareholders and WPZ unitholders alike over the long run.
The proposed hostile takeover surprised the MLP space, as this kind of tactile maneuver is a unicorn in MLP land. The primary reason for this is that most MLPs are structured so that directors are appointed by the sponsor and not elected, which keeps a bidder from threatening to replace the board through a proxy contest. While rare, these situations are not completely unheard of. In 2012, Icahn Enterprises (IEP) almost took over CVR Energy (CVI), and in 2011 Plains All American Pipeline (PAA) almost finalized a deal with SemGroup (SEMG). Notice I said almost in both cases, however, and as Mark Wills would tell us, almost doesn't count.
With the knowledge that hostile takeovers in the MLP space are an anomaly, some still believe that this breed of M&A could find its place in the current environment. Low stock prices and activist pressure could be the catalyst. According to Vinson & Elkins (V&E), activist capital across all industries has quadrupled since 2008 and now sits at a hefty $128 billion. While these items are certainly something to consider, financing issues and lack of cash in the choppy market could serve as a barrier. In other words, if you enjoy hostile takeover drama, it may not be time to getcha popcorn ready just yet.
In fact, while this type of M&A activity may make for some salty press releases, it almost never works. The lawyers at V&E warn that over the last 15 years, hostile takeover attempts have only been successful 22% of the time. Friendly negotiations are more effective for a variety of reasons, including the ability to avoid shenanigans like poison pills and having the opportunity to perform due diligence. Not only do things play out more smoothly than Bachelor in Paradise, but a bidder also takes on significantly less risk. A bidder's reputation can be damaged in these kinds of situations because unitholders, ratings agencies, and creditors might question the company's financial discipline since it's well known that hostile acquisitions do not typically occur at a discount. Further, a target company could be driven into a competitor's arms. Often times, a "white knight" will emerge to swoop in and save the target company from an unwanted acquisition. This is obviously a largely undesirable outcome for the original bidder. Hostile takeovers should only be used as a last resort.
This past Friday, Reuters reported that ETE could succeed in buying WMB. As of now the companies are "negotiating", but some analysts speculate that ETE may proceed with a hostile takeover effort if discussions don't go as planned. This would involve going directly to shareholders and could become quite the saga. Stay tuned, folks.
---
Content continues below advertisement
---