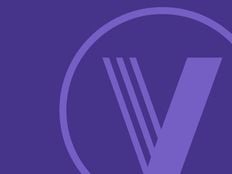 cutting the distribution
in April. Of course, both companies announced more than a simple cut, but the reception is still more positive than I would have anticipated.)
A Battle of Peers?
Once Pokémon are sufficiently evolved and powered up, you can battle them against each other—each one has different strengths and weaknesses. Determining which Pokémon would make a fair fight is not unlike determining a peer group for the new PAA/PAGP. On structure alone, LINE and LNCO spring to mind, but given the wildly different business models and the fact that Linn Energy has fainted (declared bankruptcy), that fight hardly seems fair.
PAA will now join the lauded ranks of those MLPs who no longer have a GP: Enterprise Products Partners (EPD) and Magellan Midstream Partners (MMP) are also large cap MLPs who each bought in their GP years ago. Of course, both are much bigger than Plains, and EPD focuses on natural gas more than petroleum products. Buckeye Partners (BPL), which eliminated its IDR structure in 2010, is a potential candidate for a good PAA match, despite being smaller and having an additional marine terminalling focus.
The C corporation structure of PAGP potentially makes it better suited for a match up against SemGroup Corp (SEMG), or potentially even Targa Resources Corp (TRGP), both of which previously pursued a strategy of having both LP and GP publicly traded. TRGP completed the acquisition of its MLP in February, and SEMG expects its own simplification transaction to close during the third quarter. Both companies chose to absorb the MLP in to the C corporation GP and will have only one publicly traded entity going forward. Notably, neither SEMG nor TRGP have investment grade credit ratings, and while PAGP is not rated, PAA has maintained its investment grade status.
Of course, no company will be a perfect peer—that's what makes the battles fun! You have to adjust for a variety of business models, the size vs nimbleness tradeoff, and special powers like basin exposure or a top flight management team.
Who's Next
If I had breaking Nintendo news, I would be trading on that information myself. (Although I admit to hoping for the ability to trade Pokémon with friends in an updated version.) However, if we are making conjectures about the next MLPs to announce simplification/strengthening transactions, The Williams Companies (WMB) and its MLP Williams Partners (WPZ) would be top on my list. Cash flows do not seem likely to be able to support dividends and distributions at current levels at both companies. Adding in the number of board members who have recently resigned, the evolution of Williams is as difficult to guess as an Eevee's evolution. The November annual meeting will hopefully provide clarity.
TransCanada (TRP) recently completed its acquisition of Columbia Pipeline Group (former ticker: CPGX), which means it now owns two MLPs: the legacy MLP, TC Pipelines (TCP) and now Columbia Pipeline Partners (CPPL). The MLPs have different geographic specialties: TCP is a rock type, if you will, with assets along the north and west United States. CPPL specializes in the east coast (a forest type), with a heavy emphasis on New England and Appalachia. However, since they both specialize in natural gas pipelines, it could be time to combine the companies into one powerhouse (something not yet possible in Pokémon). That said, combinations that make strategic sense may not always make tax-sense.
Catch Em All – Words to Live By
Of course, you don't have to pick just one MLP for your portfolio, or focus on just one Pokémon to train. The best portfolios and Pokémon teams include variety. Having excellent poison, electric, and rock type Pokémon will make your team much more difficult to defeat, just like having a variety of well-chosen MLPs can protect a portfolio from being overly exposed to a single risk factor. Naturally, you see where this is going: diversify your MLP portfolio or invest in a diversified product to give you that deep bench without the hassle of choosing and training your own team.
has doubled its unit price since
---
Content continues below advertisement