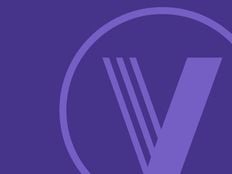 Index Insights
The Two Reasons for MLP Investor Insomnia Last Night
2015-08-05
Traditionally, Alerian does not comment on intraday performance as we believe that MLPs should be viewed as a long-term investment in the build-out of North American energy infrastructure. A holding period of at least five years is necessary to see this story come to fruition, and MLPs are still equities and subject to volatility.
However, yesterday, the AMZ fell 5.1%, and today it opened 4.0% down again. Two factors drove this move: (1) crude closed near $45, and (2) Greg Armstrong, the CEO of Plains All American Pipeline (PAA), made cautious comments  during PAA's earnings call that worried already nervous investors.
If you're worried about crude prices, please see our article that explains how MLPs may be near-term correlated with commodity prices, but do not exhibit correlations over the long term.
As for Greg Armstrong, you can download the full transcript of the conference call, as well as the slides, here.
Honestly, I think John Edwards of Credit Suisse said it best: "As [Plains management] admitted at their analyst day in June, they have a long history of in effect 'correctly forecasting 10 out of the last two recessions.'"
PAA's updated guidance is now expected to come in at the lower end of the range, and their internal forecasts for 2016 are more cautious than they were at the beginning of 2015. PAA believes that certain areas of overbuilt infrastructure could hurt their margins. Please note: Armstrong said "several areas," not "North America" or "everywhere." Additionally, management's transparency regarding the difficulty of maintaining ample distribution coverage should the current environment persist has caused some in the marketplace to question the viability of 2016 distribution growth.
Keep in mind, PAA has had a $1 billion revolver in place since January, hoping to purchase assets, but so far, the bid-ask spread remains wide in discussions with potential sellers. Now, prices across MLPs are down, but PAA's equity is also down more than 10%.
The team at Alerian is available, as always, to answer questions. You can reach us at 972.957.7700 or email us at index@alerian.com.
---
Content continues below advertisement
---