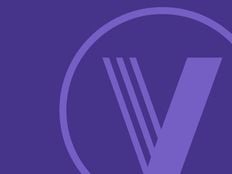 Index Insights
Water in the [Mid]Stream: How Water Flows Generate Cash Flows
2018-09-17
Your elementary science teacher probably taught you that oil and water don't mix, but when it comes to oil production, water plays an important role. In fact, water is both a necessity and a potential headache for oil and natural gas producers. Water is needed for hydraulic fracturing of wells, which involves pumping water, chemicals and sand into a well to open fractures to encourage production of hydrocarbons. Water is also produced alongside hydrocarbons, whether it's water from fracking (flowback) or water that was already in the oil and gas formation. The problem then becomes getting rid of that brackish water. Fortunately for producers, midstream companies help both with supplying water for fracking as well as gathering and disposing of produced water.
Today, we look at the water services opportunity for midstream. While water handling doesn't seem to garner as much attention as a large pipeline project, water services represents an important growth opportunity for midstream as production grows. For an MLP with a producer parent, water infrastructure is a natural fit, but a producer parent is not required for a midstream company to operate in this business. To be clear, a variety of companies are involved in water services, including exploration and production (E&P) companies, oilfield service companies, and private companies. We will focus on midstream involvement.
How much water is used in drilling?
According to the US Geological Survey, a hydraulically fractured well could require water volumes ranging from 1.5 to 16 million gallons. While that certainly sounds like a lot of water when you think about all the wells being completed across the US, the water used for drilling is a small portion of total US water use. Mining, which includes drilling for oil and gas among other activities, only accounted for 1% of total water use in the US in 2015 according to a USGS report. Nevertheless, producers are still focused on reducing their need for fresh water as it's not just "green" (environmentally friendly), but it also saves "green" (money). For example, producers may shift to use more recycled water or may alter their completion techniques to reduce the volume of water required.
How much water is produced and needs to be disposed?
The amount of water produced with hydrocarbons will likely vary by shale play and even by well. NGL Energy Partners (NGL) notes in its presentation that the ratio of produced water to crude in the Delaware Basin of the Permian is 4 to 1. In other words, producers get 4 barrels of water for each barrel of crude produced. Over the life of a well, water production will increase relative to oil production, and an old well may produce water at a ratio of more than 50 to 1. A 2015 study prepared for the Ground Water Protection Council estimates onshore and offshore hydrocarbon production generated 21.2 billion barrels of produced water in the US in 2012 or 58 million barrels per day (MMBpd). Keep in mind, current US oil production is 4 MMBpd higher than in 2012, and natural gas production has increased by 17.5 Bcf/d since 2012. Produced water volumes have likely increased with production and will increase over time as wells drilled in the last few years mature and begin to produce more water.
Clearly, there is a need to dispose of produced water through recycling or most often by injecting the water into a disposal well or saltwater disposal well (SWD). Disposal wells for produced water have garnered increased scrutiny in recent years, as regulators investigate the seismic impact of these wells. The majority of water injection wells are not related to earthquakes, but the recent increase in earthquakes in the central US (Oklahoma for example) has been attributed to disposal wells (see this USGS post for more information). For midstream companies involved in water disposal, risk factors in the annual report typically include some mention of regulations on disposal wells related to the potential seismic impact. This potential risk may make water recycling plants more attractive, not to mention that recycling water tends to be more economic than disposing of it. As an example, in the South Central Oklahoma Oil Province (SCOOP), Continental Resources (CLR) plans to develop infrastructure for water recycling, and Antero Midstream (AM) recently began operations at a wastewater treatment plant in West Virginia (see more below).
What role does midstream play?
Midstream companies can apply their know-how with crude and natural gas pipelines and gathering systems to water pipelines. In fact, gathering pipelines for oil, natural gas, and water may all follow the same route. For example, in the Delaware Basin, Noble Midstream Partners (NBLX) brings oil, natural gas, and produced water to /media/Files/N/Noble-Midstream-IR/reports-and-presentations/mlpa-05-23-2018-inroom-presentation.pdf" target="_blank" rel="noopener noreferrer">five central gathering facilities. Several MLPs and midstream companies provide water services, with some examples below.
AM expects to have 348 miles of fresh water pipelines and 38 impoundments serving the Marcellus and Utica by the end of this year. AM began operations at the Antero Clearwater Facility in 2Q18. The facility is the largest in the world for advanced wastewater treatment related to oil and gas operations.




Enable Midstream (

ENBL

) has 160 miles of water gathering pipelines in North Dakota.



NGL

recently invested $175 million in its water solutions business, including $126 million in acquisitions. Its footprint includes the Bakken, Pinedale Anticline in Wyoming, DJ, Eagle Ford and Permian. Last week,

NGL

announced the acquisition of 122,000 acres in New Mexico for $93 million. The acreage includes locations for more than 20 SWDs and rights to 11.6 million barrels of fresh water annually.



NBLX

provides fresh water delivery and gathers produced water in the DJ and Delaware basins.



Oasis Midstream Partners (

OMP

) provides freshwater distribution services, as well as gathering and disposing of produced water in the Williston Basin.



Tallgrass Energy (

TGE

) has water infrastructure assets in the DJ Basin, Bakken, Powder River Basin, Permian and Eagle Ford.

TGE

expanded its Bakken footprint with the acquisition of Buckhorn

SWD

Solutions and Buckhorn Energy Services earlier this year.



Western Gas (

WES

) has a produced water disposal system in West Texas.



Hess Midstream Partners (

HESM

) lists Bakken water handling as a potential acquisition opportunity from E&P parent Hess (

HES

).
How does water flow translate to cash flow?
Water service contracts can have similar features as other MLP contracts that help support stable cash flows – long terms, fixed fees, acreage dedications, and/or minimum volume commitments. Fees will likely have some variation by shale play and by service provided (supplying water vs. disposing of produced water vs. gathering water to be disposed by a third-party vs. recycling water). Distances will also factor into costs, and when it comes to the means of transportation, pipelines are more cost effective than trucking.
To provide some examples, AM's water service agreement with Antero Resources (AR) had a 20-year term from 2015 and set a fixed fee of $3.685/bbl (subject to annual CPI adjustments) for deliveries of fresh water via pipeline to well sites in West Virginia. AR also agreed to pay $4.00/bbl for wastewater treatment in the agreement. A fee per barrel would also be provided to AM for collecting wastewater by truck. NGL's fees for wastewater processing were $0.58/bbl in 2Q18. Taking OMP's 2Q18 total water service revenue and volumes, the implied fee was $2.00/bbl. A 2016 EIA report noted that Apache (APA) was paying approximately $2.00/bbl for water disposal in the Permian but just $0.17/bbl to recycle water.
Bottom line
Completion activity and growing oil and gas production from the US should support growing demand for water services, representing a growth opportunity for midstream companies with water infrastructure.
---
Content continues below advertisement
---