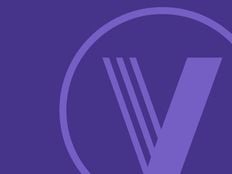 Index Insights
What Happened in September: Witchcraft in the Permian
2016-10-10
The opposite of a blue moon (two full moons in a month) is a black moon, which is the second new moon in a month. Some traditions hold that spells said under a black moon hold more power; others hold that no magic should be done under a black moon. September 2016 saw the first black moon in a very long time, but it seems that only those companies operating in the Permian were able to use it to their advantage. Elsewhere in energy infrastructure, however, it appears as if spells were cast against the industry.
The Perfect Permian
The Permian has long been producers' favorite American oil field—not only is there plenty of oil and gas there, it's cost effective to produce the hydrocarbons and reasonably close to the Gulf coast refiners and markets. (Current rates for pipeline transportation of Permian production to the Gulf Coast run between $2.50 and $4.00 per barrel, according to analysts.) Just last month, Apache (APA) announced a remarkable new discovery in the Permian, estimated at 75 trillion cubic feet of rich gas and three billion barrels of oil. The stock shot up 14.3% in the two days following the announcement. While no production method can produce all of the hydrocarbons in place, 75 Tcf is the cumulative amount of natural gas the entire Permian has produced. The CEO of Pioneer Natural Resources (PXD) predicts that rig counts in the Permian are about to climb much higher. By the first half of next year, these rigs will soon be creating significant additional production that will require takeaway capability. It's early yet, and while rig counts and hydrocarbons-in-place estimations aren't perfect predictors, volumes from the Permian could increase dramatically.
Of course, the next logical investor question is which MLPs are active in the Permian. Some of the first companies to spring to mind are Magellan Midstream Partners (MMP) with its Longhorn Pipeline, and 50% ownership of BridgeTex. Plains All American Pipeline Partners (PAA) owns the other half of BridgeTex, as well as Cactus, which takes Permian production as far as the Eagle Ford. However, the better question is which companies are growing their presence in the Permian?
Sunoco Logistics Partners (SXL) is a big Permian player, owning both the West Texas Gulf and Permian Express II. It just announced another Permian acquisition: crude oil gathering and mainline pipelines as well as a crude oil terminal, from Vitol. The acquisition also includes the remaining 50% interest in SunVit, the pipeline connecting the storage terminal to SXL's Permian Express II. And just to sweeten the deal: SXL's GPs, Energy Transfer Partners (ETP) and Energy Transfer Equity (ETE) forewent $60 million of IDRs.
Royal Dutch Shell (RDS) bought their Permian assets in 2012, and after several years of study and derisking, is now producing 31,000 barrels of oil equivalent per day there. In September, RDS separately partnered with two MLPs: Crestwood Equity Partners (CEQP) and Western Gas Partners (WES). The CEQP agreement provides for a long term, fixed-fee acreage dedication, as well as providing RDS the opportunity to purchase a 50% equity interest. The WES agreement is also a fixed-fee acreage and well dedication agreement, with a minimum 20 year term. Twenty years seems like a long time (and it is!), but the Permian has been drilled pretty steadily since its discovery in the 1920s.
September saw the first successful MLP IPO in quite some time. It is no coincidence then that Noble Midstream Partners (NBLX) has assets in both the DJ Basin and in the Permian.
Pipeline Problems
The Dakota Access Pipeline (DAPL) remains controversial. The Standing Rock Sioux tribe has approached the UN human rights commission with their complaints, and local law enforcement complained about the protestors' exercising their second amendment rights. Construction has been allowed to continue according to the judiciary; however, the Army Corps of Engineers has requested that construction be voluntarily suspended on private land. Additionally, the Corps still needs to provide an easement under Lake Oahe, a timeline for which has not yet been established.
Colonial Pipeline, which carries refined products (including gasoline) from Houston, TX to Linden, NJ, ruptured in Alabama, causing fuel shortages severe enough that Alabama, Georgia, and North Carolina declared states of emergency. The spill was quickly contained and the pipeline was back online within a week. Still, all PR is not good PR.
Renewable energy continues to gain in popularity and technological advances. Buffet's gone all-in on wind in Iowa. In Hawaii, electricity is now being generated by harnessing the power of ocean waves. While I remain personally exceptionally excited about these announcements, I recognize that while they don't signal the end of fossil fuels, they also don't bode well for their growth or continued dominance.
The Black Moon That Wasn't
The second new moon of a month is an arbitrary and modern distinction. Our calendar months are determined by history, not by science. Previously, the black moon referred to the fourth new moon in a season. Seasons, in astronomical terms, are determined by the solstices and equinoxes. The Permian isn't blessed or magical, just extremely rich in accessible hydrocarbons. Any rising rig counts will be due to waxing economic conditions and in spite of waning reliance and support for fossil fuels.
---
Content continues below advertisement
---