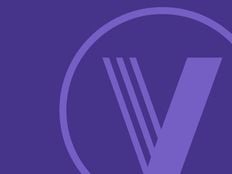 Index Insights
What Happened Last Week: The MLP Impact of Trump's First Ten Days
2017-02-01
Alerian has always cautiously taken the wait-and-see approach to politics. In the last hours of the Obama administration, we saw final regulations issued that are likely to stay standing. In the first hours of the Trump administration, executive orders were issued fast and furiously while many citizens protested and the market celebrated. During Trump's first week, the Alerian MLP Index (AMZ) rose 5.5% on a total return basis. Here's what happened:
Presidential Memorandum: Construction of the Keystone XL Pipeline
In short, Trump invited TransCanada (TRP) to resubmit its application and directed Secretary of State Rex Tillerson to make a decision within sixty days. In the decade since the pipeline was first conceived, the energy markets have changed dramatically. Jobs will still be created by the pipeline, and Tillerson is likely to approve the application (already submitted). The result was TRP rising a modest 1.7% during the week.
Since TRP is a Canadian firm, MLPs indirectly benefit: at the southern end of Keystone XL, businesses such as oil storage, refined product storage, and refined product transportation will be in greater demand. Additionally, every new in-service pipeline impacts regional pricing and changes the differentials between regions, which in turn impacts the probability of construction of other projects in the region.
Presidential Memorandum: Construction of the Dakota Access Pipeline
Trump ordering the Army Corps of Engineers to fast track the review and permitting for DAPL is the MLP news of the week. The expected resolution of the controversy, sooner than expected, was a huge boost to the moral of MLP investors.
MLPs directly impacted:
Energy Transfer Partners (ETP) up 8.6% over the week
Sunoco Logistics Partners (SXL) up 8.8% over the week
Presidential Memorandum: Construction of American Pipelines
All new and retrofitted pipelines must be made of steel that has been made entirely in the US. The Secretary of Commerce has six months to submit a plan.
The majority of projects announced in 2017 have been in the Permian Basin and will see little impact. The BridgeTex expansion (owned by Plains All American Pipeline (PAA) and Magellan Midstream Partners (MMP)) involves only "enhancements to existing pumps and related equipment" not new pipe and is expected to be completed by the second quarter so it is unlikely to be affected. PAA's Cactus expansion has an in-service date in the third quarter, but also does not involve laying new pipe (instead, "manifold and metering enhancements"). The Sand Hills pipeline expansion (owned by DCP Midstream Partners (DPM) and Phillips 66 Partners (PSXP)) will be adding a new pipeline loop and will be completed by year-end.
In the future, MLPs will need to account for any supplier issues or cost changes before announcing or contracting any new projects.
MLPs most impacted:
DPM rose 8.4% during the week
PSXP rose 7.5% during the week
Executive Order: Reducing Regulation and Controlling Regulatory Costs
This is the famous "one in, two out" order promised during Trump's campaign. Effectively acting as a regulatory freeze, it essentially just provides for regulatory business-as-usual for MLPs. MLPs typically have more frequent maintenance schedules than required by law (public outcry following a pipeline spill is much more damaging than a federal fine). While Trump champions this order as a boon for small businesses, the nature of the energy infrastructure business makes it quite difficult for new, small companies to compete with the established ones.
Business as Usual
Overall, Trump's changes affecting energy infrastructure have heartened the markets; however, these are also not material changes. Since pipeline business are profitable endeavors owing to capitalism, government intervention plays a necessarily small role in their success. Even so, given that negative sentiment played a role in the fall in MLP prices from 2014-216, continued positive sentiment is welcome.
Next week, my colleague Karyl Patredis will be discussing the FERC, including Trump's acting chairman pick and potential coming changes.
---
Content continues below advertisement
---