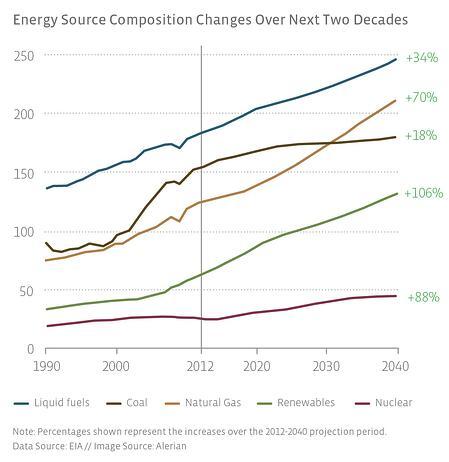 Finally, we'll take a quick look at energy use by sector. The study breaks out end user usage by the building, industrial, and transportation sectors. All three sectors are likely to see growth over the projection period. As you might anticipate, non-OECD countries are projected to see the greatest growth within all three sectors. This is most predominant in the transportation sector where economic growth is expected to lead to increased demand for both personal travel and the transportation of goods by freight trucks.
---
Content continues below advertisement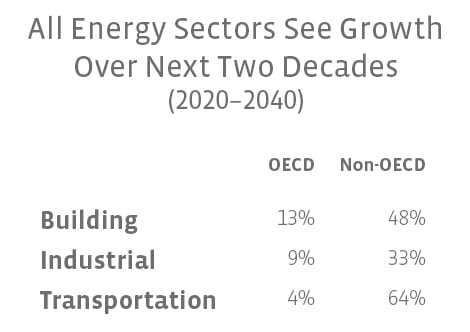 If this topic is of interest to you, I highly encourage you to read the entire outlook found here. There are tons of data points and charts that will increase your understanding and ensure you have much more than a passing knowledge of this topic.