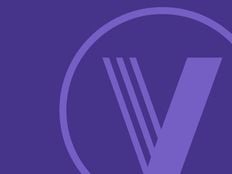 Index Insights
Why Is the FERC Index Methodology Changing from PPI + 2.65% to PPI + 1.23%?
2015-12-22
Why is the FERC index methodology changing from PPI + 2.65% to PPI + 1.23%?
As much as I'm sure everyone enjoys my usual long-winded answers, there's just not too much to say about the Federal Energy Regulatory Commission (FERC) methodology that hasn't already been said. The FERC allows companies operating interstate liquids pipelines to adjust the tariffs on such pipelines each year on July 1st. The index methodology, or the equation to determine how much the tariffs can change, is reviewed and adjusted by the FERC every five years.
The current index level is Producer Price Index for Finished Goods (PPI-FG) + 2.65%. Beginning July 1, 2016, the methodology will be changed to PPI + 1.23% and will remain in effect for the next five years. Notably, this is the first time since the index was established that "the part after PPI" has been adjusted downward. As to the reason why, the FERC's December 17th press release was a little bit cryptic, saying the change is a result of their "review of the Page 700 data found in FERC Form No. 6 Annual Report of Oil Pipeline Companies and the comments submitted following the June 30, 2015, Notice of Inquiry." In reading the Final Order, which goes deeper into the review process, it explains that Page 700 measures changing pipeline costs. It also says that there were "corrections to the data set." To me, this sounds like lower pipeline costs and modifications to their assumptions triggered the decrease.
Shortest mailbag ever. It's time for holiday break.
---
Content continues below advertisement
---