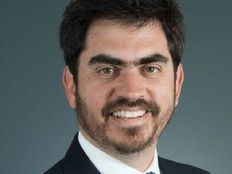 In a recent sit-down with ETFdb.com, the CEO of REX Shares, Greg King, discussed REX Shares' lineup of ETFs. We discuss REX's volatility ETF lineup, how they are different from traditional volatility ETFs, and delve into the reasons why the REX VolMAXX™ Short VIX Weekly Futures Strategy ETF (VMIN ) has been one of the best-performing ETFs year-to-date. Greg also discusses why he believes gold-hedged investing and REX's gold-hedged ETFs can protect investors' portfolio returns.
ETFdb.com: Please tell us a bit about yourself and the career trajectory that led you to become Founder/CEO of REX Shares, LLC (REX)?
Greg King (G.K.): I started my career with Barclays Capital in London. That role led to developing the first ETN as the head of the iPath desk at Barclays. While I was at Barclays, we launched 30 ETNs, with the last ones being (VXX A-) and (VXZ A-). In 2009, I cofounded VelocityShares with a couple of other guys, and we partnered with Credit Suisse to create (XIV B+) and a number of other ETPs. REX Shares is a new company I started a couple years ago.
REX Shares' ETF Strategy
ETFdb.com: What is REX Shares' strategy in the ETF space?
G.K.: With REX, we focus on applying our product-structuring capabilities to create value-added alternative ETFs. Our goal is for our products to help investors preserve wealth or navigate turbulent markets.
For a full list of REX Shares' ETFs, click here.
Take a look at all issuer pages here and stay up to date with new ETF launches here.
---
Content continues below advertisement
Misconceptions Surrounding Volatility ETFs
ETFdb.com: Before we delve into REX's ETF offerings, what would you say is the biggest misconception that investors have surrounding volatility ETFs?
G.K.: I think there are some great opportunities in the VIX space from both the long and short side for investors who understand not just the VIX spot price that flashes on everyone's screen, but also the VIX futures curve. The common misconception, that I will say is not as prevalent as when VIX ETPs were in their infancy, is that you are going to receive the same performance as spot VIX from your VIX ETP investments.
Find the full list of volatility ETFs here.
REX's Volatility ETFs
ETFdb.com: REX has two volatility ETFs – REX VolMAXX™ Long VIX Weekly Futures Strategy ETF (VMAX ) and REX VolMAXX™ Short VIX Weekly Futures Strategy ETF (VMIN ). What inspired the creation of these ETFs a year ago?
G.K.: The launch of weekly VIX futures by the CBOE was the inspiration. CBOE has some empirical research that shows the shorter the duration of your VIX futures holding; in other words, the closer you are to expiry, the higher the beta you would historically have had to the VIX. I have been around VIX ETPs since the beginning. For years, I have heard investors complain that their investment just didn't move as much as they wanted when compared to VIX. The dream solution is to have a portfolio that can directly track the VIX, but that ends up being mathematically impossible. So, in our mind, the next best and practical idea was to launch a product that holds weekly VIX futures in order to target a shorter duration, which is what we did with VMIN and VMAX. These funds also represent the first time VIX futures exposure could be accessed in a '40 Act investment company, rather than an ETN or commodity pool fund.
Use our Head-to-Head Comparison tool and compare two volatility ETFs such as (VMIN ) and (VMAX ) across a variety of criteria such as performance, AUM, trading volume and expenses.
ETFdb.com: How are they different from traditional volatility-focused ETFs? (Please feel free to highlight relevant information related to the ETF such as the ETF strategy, the VolMAXX™ approach, types of securities, weighted average time to expiry of the VIX futures contracts, expenses, etc.)
G.K.: Perhaps one of the most important features of the fund is that they target a shorter duration by being the first ETPs that utilize weekly VIX futures. Additionally, our funds are managed by a fiduciary, given they are '40 Act investment funds. Finally, they are "active." This means the portfolio manager has the opportunity to try to optimize how VIX futures are acquired and rolled within the fund.
Manage volatility using ETFs by investing in minimum volatility-focused ETFs or hedging with VIX ETFs. Read Managing Volatility with ETFs to find out more.
ETFdb.com: The VMIN ETF is one of the best-performing year-to-date ETFs (see here). What would you say are the reasons that have attributed to the success of the ETF this year?
G.K. Volatility has been extremely low year to date, despite important global events that many investors thought could lead to volatility spikes. The view that volatility could rise sharply is evidenced by a pretty steep VIX futures curve that we saw during this time. Since VMIN maintained a relatively short duration during this period, this contributed to stronger performance during a period of low volatility.
ETFdb.com: What type of investor/trader should hold the VMIN and VMAX ETFs?
G.K.: First of all, these funds are very "high octane," and should only be used by sophisticated investors who are willing to assume a high degree of risk. As a result, every investor should read the prospectus and determine if these funds are right for them. However, our understanding is that, in general, long volatility positions (like VMAX) are typically held for very short term as a portfolio hedge based on speculative timing. We are aware of some pairs trading that happens with VMAX vs other VIX ETPs as well. On the VMIN side, we see investors coming into this short volatility position for a bit of a longer timeframe, typically with a tactical strategy around how to handle drawdowns – either by averaging down or by exiting the position.
ETFdb.com: How can investors manage volatility with the VMIN and VMAX ETFs?
G.K.: The majority of investors we see are using the VMIN ETF for getting exposure to the potential returns of being short the VIX futures curve at the short end. We see this strategy not so much as a strategy to manage volatility but more as a way to potentially benefit from positions in volatility. Conversely, investors in VMAX typically might use the fund to hedge against volatility spikes in the near term.
REX's Gold ETFs
ETFdb.com: REX also has a gold-hedged ETF – REX Gold Hedged S&P 500 ETF (GHS C). Why do you think gold is a long-term currency hedge? How can gold-hedged investing help protect the value of investors' portfolio returns?
G.K.: Gold has been shown to have strong diversification and "flight to quality" characteristics vs. equities. Gold is also the premier non-fiat store of value globally. Gold-hedged investing can help protect the value of investors' portfolios in real terms (inflation-adjusted terms).
With geopolitical risk rising in today's market environment, read How to Invest in Gold: Physical vs. Miners ETFs and use gold to diversify your portfolio returns.
The Bottom Line
Given that REX Shares' volatility are "high octane," only sophisticated investors willing to assume a higher degree of risk should invest in/trade these ETFs. Typically, investors should use the (VMAX ) and (VMIN ) ETFs to potentially benefit from positions in volatility, rather than use them to manage volatility. Having said that, the REX VolMAXX™ Short VIX Weekly Futures Strategy ETF (VMIN ) has been one of the best-performing ETFs year-to-date. Investors can use REX's gold-hedged ETF lineup to protect the value of their portfolios in real terms.
Sign up for ETFdb.com Pro and get access to real-time ratings on over 1,900 U.S.-listed ETFs.