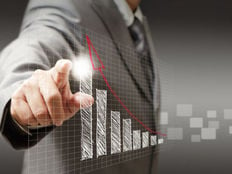 The ongoing expansion and evolution of the exchange-traded universe has helped bring previously difficult-to-reach asset classes and strategies to the fingertips of self-directed investors. One of the more compelling strategies that has caught our attention after beating the market in 2013 is the methodology behind the TrimTabs Float Shrink ETF (TTFS C+).
Minyi Chen, the portfolio manager of TTFS, took the time to tell us about the unique strategy that powers one of the most compelling actively-managed ETFs on the market.
ETF Database (ETFdb): What was the inspiration behind creating the TrimTabs Float Shrink ETF (TTFS C+)?
Minyi Chen (MC): The inspiration behind TTFS was the liquidity-based philosophy developed by TrimTabs Investment Research. We believe that, like the prices of any tradable good, the prices of stocks are driven by supply and demand [see How TTFS Uses Liquidity Theory to Beat Its Benchmark].
ETFdb: Can you explain what "float shrink" is and what it means to investors?
MC: Float refers to a company's shares that are tradable freely by the public. Restricted shares are excluded from float. Our research suggests that stocks should perform best when their equity float decreases. All else being equal, if the same amount of money is chasing a smaller number of shares, then the share price increases. We believe a "float shrink" portfolio could help investors achieve long-term outperformance without exposing themselves to the higher risks usually associated with high-beta or small-cap strategies.
---
Content continues below advertisement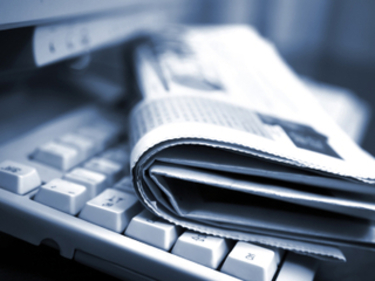 ETFdb: What is the methodology behind TTFS and how does it actually work? How does it rebalance?
MC: We invest in companies that finance float shrink via free cash flow relative to peers rather than debt issuance. The portfolio manager looks for three main characteristics in its stock picks: the rate of float shrink, the growth of free cash flow, and the change in leverage. TTFS invests equally in the stocks that meet its investment criteria and rebalances every month.
ETFdb: Based on your research, what are some of the most noteworthy trends that you expect to persist throughout the rest of this year? Are there any trends that you expect to reverse?
MC: We expect companies to continue to increase spending on buybacks and dividends in an effort to boost shareholders' return. Record levels of cash flow and cash reserve, plus the push from activists, will ensure that greater profit distribution from public companies. In the past five years, buybacks from the S&P 500 companies totaled $1.72 trillion, 39% higher than cash dividends ($1.23 trillion). So we believe buybacks will remain dominant in companies' payout policies.
Investors have built a huge pile of sideline cash in the past few years due to a lack of confidence in the market and painful memories from the financial crisis. Stock mutual funds, for example, posted outflows for six straight years from 2007 to 2012; in 2013, they attracted $17.7 billion net inflow but that's dwarfed by the $618.4 billion outflow accumulated in the previous six years. We're seeing some sign of relief this year. Stock mutual funds had inflows in all of the first three months in 2014. The last time we saw an inflow streak longer than 3 months was in 2009 when they posted inflows for four straight months between April and July.
ETFdb: Broadly speaking, in your opinion, what is one of the most overlooked headwinds that could pose a threat to the domestic economic recovery?
MC: American companies' offshore cash reserves just reached $947 billion, up 13% from 2012. Most of the offshore cash was held in low-yielding U.S. government bonds, not used for capital expenditure or hiring. Without a broad tax reform, companies have little incentive to bring money back to the US. Even Apple, for example, borrowed money to finance its $60 billion buyback program to avoid tapping into its foreign holdings. The unwillingness to repatriate foreign profits will no doubt hinder the domestic business recovery because companies cannot deploy their cash flow efficiently. There are plenty of countries in the world willing to give tax breaks to lure American investments. Opportunities will slip away if the U.S. government doesn't respond to the situation quickly.
The Bottom Line
Investors can pick and choose from over 100 active strategy ETFs. With that being said, the TrimTabs Float Shrink ETF warrants a closer look from anyone looking to steer away from traditional market capitalization-weighted products and tap into an actively-managed fund that has outperformed its benchmark since inception.
Follow me on Twitter @SBojinov
Disclosure: No positions at time of writing.