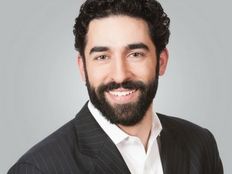 Janus Capital's Head of ETPs, Nick Cherney, recently discussed Janus' full line of Thematic ETFs. We discuss how these Thematic ETFs focus on long-term trends such as long-term care for an aging global population. Nick also highlights the rest of Janus' ETF product lineup and gives us his thoughts on the future of the ETF industry.
ETFdb.com (ETFdb): Please tell us about yourself.
Nick Cherney (N.C.): I am the senior vice president and head of exchange-traded products at Janus Capital Group. Janus Capital acquired VelocityShares almost two years ago, and we have spent that time transitioning from a focus purely on the VelocityShares suite of tactical products to building out a diversified product offering under the Janus ETF umbrella.
For a full list of Janus Capital ETFs, click here.
Janus' Focus on Client Solutions
ETFdb: Janus Capital is focused on designing both enhanced beta and active ETFs that help investors focus on a variety of investment goals such as growth of capital, volatility management, uncorrelated returns and income. Can you discuss Janus' overall strategy within the ETFs space?
N.C.: As it relates to our product strategy, we are focused on offering clients solutions in three areas: tactical trading, enhanced beta and actively managed ETFs. The common theme among all of them is that they are used by our clients to try and build portfolios that can do better than the benchmark from a risk/return framework. The range of solutions we deliver is broad considering the overall size of the business at just shy of $4 billion in assets. Over the past two years, we have launched six ETFs in the enhanced beta space.
We have also seen significant growth in our tactical volatility and commodity products, and recently launched three new ETNs providing systematic volatility strategies for clients who want to harvest volatility carry or hedge against volatility spikes. Away from the product offering, we are focused on continuing to build our team of technical experts to maintain and enhance our reputation as having the ability to deliver significant intellectual capital to our clients whether they are PMs at hedge funds, CIOs at family offices, or wealth advisors at major wirehouses. (Read our Q&A with Nick Cherney during the 2016 Inside ETFs Conference to learn more about how Janus has leveraged its expertise as an active manager to build client portfolio solutions.)
---
Content continues below advertisement
Thematic ETFs
ETFdb: Janus Capital in June 2016 launched four thematic ETFs focused on long-term themes such as the global aging population. The four ETFs are The Health and Fitness ETF (FITS ), The Long-Term Care ETF (OLD C), The Obesity ETF (SLIM ) and The Organics ETF (ORG B-). What inspired the creation of these particular ETFs? Can you comment on the changing demographics and specific consumer trends that these ETFs are trying to capture?
N.C.: We started thinking about creating a suite of thematic ETFs initially because we have been hearing more from clients about the importance of identifying long-term trends and structuring portfolios that are responsive to those trends. From institutions and plan consultants all the way to retail investors, people are aware that we live in a changing world and portfolios should be built for tomorrow's economy and tomorrow's reality, and not based on what worked historically.
We then wanted to be sure we could meet three very important criteria. The first is that we identified long-term themes, trends that people can agree are going to persist for years and decades, not just today or this month. And so we settled on long-term demographic and consumer trends, clustered around concepts of health, wellness and aging. Secondly, the demographic shift needed to be investable.
It is easy to fall into the trap of identifying a long-term demographic trend such as the globally aging population, and then tackling it so broadly as to lose any real impact at the portfolio level with a product that is vaguely defined. So, in that example, we focused exclusively on long-term care facilities and ended up with a pretty interesting product that is largely REIT exposure, but is backed by long-term demographics. The third component, which was often at odds with the second, was a need for a diversified pool of companies to invest in.
For example, The Organics ETF is the first product globally focused purely on organic and natural products, and that's because the rapid recent growth of organics means there are only a handful of companies globally that give pure-play exposure to the theme, and we didn't want to water down any of the ETFs.
We want investors to be able to look at the holdings and instantly know why we own the companies we do. This is particularly important for an ETF like The Organic ETF, where a lot of people interested in it care as much about the social impact aspect of the product as they do about the financial argument for investing in organics. (Use our Head-to-Head Comparison tool to compare two ETFs, such as The Health and Fitness ETF (FITS ) and The Long-Term Care ETF (OLD C) on several criteria such as performance, AUM, trading volume and expenses.)
Smart Beta
ETFdb: Speaking of smart beta, do you think every investor should have some type of Smart Beta ETF in his or her portfolio?
N.C.: I don't think there's a "one size fits all'' prescription when it comes to investing. I do think everyone is looking for ways to build better portfolios, and certainly the combination of lower costs and potentially better risk-adjusted returns is what has drawn people to these types of ETFs. We work hard to design products that we think can deliver on that promise, but we know they aren't for everyone.
Janus' Other ETFs
ETFdb: Janus has four other ETFs. Janus Small Cap Growth Alpha ETF (JSML B-) and Janus Small/Mid Cap Growth Alpha ETF (JSMD C+) focus on long-run sustainable growth small and mid caps, while the other two, Janus Velocity Volatility Hedged Large Cap ETF (SPXH ) and Janus Velocity Tail Risk Hedged Large Cap ETF (TRSK ) focus on hedging large-cap equity exposure with innovative volatility strategies. What type of investor should invest in these ETFs? What type of market environment are these ETFs designed to outperform in?
N.C.: The commonality between those products is that their objective is long-term outperformance over market-cap weighted benchmarks through less downside risk balanced with appropriate upside capture. JSML and JSMD seek that result via a proprietary security selection process based on Janus' 45-year legacy of investing in growth stocks.
The core philosophy is Smart Growth, which really is about trying to identify companies that have fundamentally sound business models and can weather economic uncertainty better than their peers. (SPXH ) and (TRSK ) are based not on stock fundamentals, but rather on our expertise in volatility markets, in particular the VIX. They offer long-short volatility exposure paired with an underlying equity holding to act as part of an asset allocation or alternatives in the case of TRSK, or a core hedged equity holding in the case of SPXH.
The Future of the ETF Industry
ETFdb: The ETF industry has had a meteoric rise over the past six years. There are now more than 1,900 ETFs competing for capital in the U.S. What are two or three trends you see developing within the ETF landscape over the next two to five years?
N.C.: I think we will see continued consolidation as many smaller entrants have struggled to gain traction. I also think we will continue to see the trend of traditional asset managers entering the business, either organically or via acquisition. But, most importantly, I think the next evolution of the industry is not more product, but more advice. Whether it is advisors or individual investors, there is a dizzying array of product choices, and people are looking for professional advice to help them select and then implement ETFs into their portfolios.
The Bottom Line
Janus' Thematic ETFs are an excellent way of playing long-term thematic trends surrounding health, wellness and aging. One of the major reasons these trends will likely persist for decades is due to demographic shifts. According to Nick Cherney, the ETF industry will likely consolidate in the coming years with a large portion of the evolution being advice-focused, rather than product-focused.
Read Smart Beta ETFs Can Help You Navigate the Market Cycle and find out more about individual factors affecting Equity ETFs. For more information on how smart beta affects other asset classes, read How Smart Beta Works for Other Asset Classes.
For more ETF news and analysis, subscribe to our free newsletter.