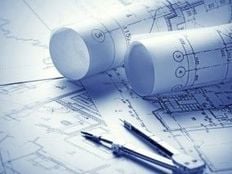 In 2014, Ark Investment Management made its ETF debut, launching four unique tech-focused funds. One of these ETFs is the Industrial Innovation ETF (ARKQ B), which aims to tap into some of the newest and advanced technologies.
Inside ARKQ's Strategy
The Industrial Innovation ETF (ARKQ) is an actively-managed fund that aims to focus on and benefit from the development of new products or services, technological improvements and advancements in scientific research related to a number of fields including:
Robotics
Alternative energy sources
Autonomous vehicles
Energy storage
Development of infrastructure
3D printing
Innovative materials
Space exploration
What makes ARKQ stand out from similar funds is that it tries to diversify its holdings, investing in multiple sectors including industrials and information technologies.
---
Content continues below advertisement
ARKQ's Portfolio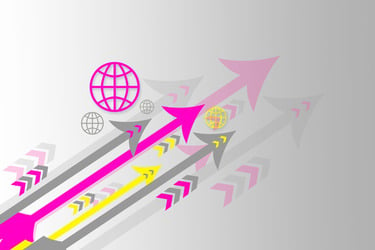 ARKQ's portfolio consists of approximately 50 securities, the majority of which are U.S. companies though roughly 25% of total assets are allocated to foreign stocks. The foreign allocation consists of equities from Japan, Israel, Sweden, Switzerland, Netherlands, Belgium, France, and the United Kingdom.
The fund is heavily invested in technology equities, though meaningful exposure is given to industrials, consumer cyclical, health care, and basic materials. In terms of market cap, the portfolio features a nice mix of large, mid, and small-cap companies, while some exposure is also given to giant and micro cap firms.
A few of ARKQ's top holdings include: Tesla Motors (TSLA), Stratasys Ltd (SSYS), Google (GOOG), Amazon (AMZN), and Autodesk (ADSK).
Considerations on ARKQ's Performance
Since ARKQ only launched in 2014 and it does not track an index, it is difficult to identify the factors that will most affect the fund's performance. Nevertheless, there are some key features of the fund that investors should keep a close eye on.
Given ARKQ's tilt towards technology equities, the fund may exhibit some relatively large price movements in comparison to a broad-based equity fund. The other industries featured in this fund may also experience relatively higher levels of volatility.
Foreign exposure is also a key point to consider; currency fluctuations relative to the U.S. dollar could have material impacts on the bottom line return of this fund. Be sure to check out our article on Controlling Risk with ETFs.
How to Use ARKQ in a Portfolio
ARKQ is best suited for investors looking to establish a tactical tilt towards the most technologically promising companies. In other words, we encourage investors not to use this fund as a core holding for a traditional buy-and-hold portfolio.
Because of ARKQ's holdings, investors should expect to see relatively higher levels of volatility as compared to a broad equity fund. In addition, this fund's objective is long-term growth of capital, making it appropriate for those not solely focused on boosting current income.
The fund charges an expense ratio of 95 basis points, making it more expensive than the average fees charged by ETFs in both our ETF Database Technology Equities and Industrials Equities Categories.
The Bottom Line
For those looking to establish a tilt towards some of the most "technologically and scientifcally" advanced companies, the Industrial Innovation ETF (ARKQ B) is a compelling option as it features exposures to companies both in and outside of the tech industry.
Follow me on Twitter @DPylypczak.
Disclosure: No positions at time of writing.