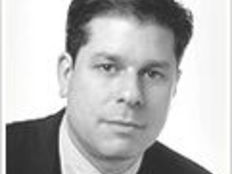 WisdomTree Investments Inc. (WETF) reported Q4 2014 earnings on Friday morning that beat analysts' estimates in terms of revenues, but fell short of EPS targets. Below, we take a deeper dive into this quarter's earnings and also highlight noteworthy commentary from our call with Jonathan Steinberg, the firm's CEO, following the official earnings release earlier this morning.
The company now ranks as the 5th largest ETF issuer in the U.S., and the 8th largest globally, with total assets under management topping $44 billion as of 2/5/2015. As the only publicly traded asset manager focused entirely on exchange-traded funds, WisdomTree's operating results and outlook provide valuable insights with regards to the ETF industry as a whole.
WisdomTree (WETF) Q4 and 2014 Year-End Results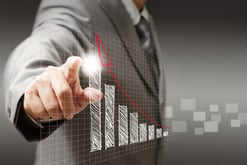 WisdomTree reported quarterly earnings of $0.07 per share, falling short of the projected figure of $0.10; the company also raked in quarterly revenues of $49.6 million, beating the consensus estimate of $48.76 million. Below, we further breakdown the company's operating results:
In Q4, revenues increased by 14.8% year-over-year
Pre-tax income came in at $16.7 million, marking a 1.2% increase from the year-ago period
Gross margin improved to 82.5% compared to 78.2% seen during the one year-ago period
The company maintained its quarterly dividend of $0.08 per share
For the year, net income came in at $61.1 million, marking an 18.5% increase from the prior year
For the year, expenses totaled $110.2 million, marking a 12.5% increase from the prior year
U.S. listed

ETF

assets under management were $39.3 billion as of 12/31/2014, marking a 12.6% increase from 2013
In our conversation with Mr. Steinberg, he noted that the increase in expenses was tied to the company's "increased efforts to expand our sales team" – which is ultimately going to further drive revenue growth in the coming quarters and years.
The company saw quarterly net inflows of $4.5 billion and annual net inflows of $5.1 billion; below is a visual breakdown of the net inflows by product category:
---
Content continues below advertisement
Without a doubt, the Europe Hedged Equity Fund (HEDJ B) has been a key driver of growth for the company; continued strength in the U.S. dollar also remains a big tailwind for the firm's other blockbuster product, the Japan Hedged Equity Fund (DXJ B-).
It's worth noting that during our call with Mr. Steinberg, with regards to AUM growth, he dubbed this as the "best quarter ever for our U.S. equity funds." He went on to highlight that WisdomTree's lineup of products in the Dividend ETFs space boasts a commanding presence, aided by a growing track record of outperformance over category peers. WisdomTree's two biggest funds in this space are the LargeCap Dividend Fund (DLN A-) and the Emerging Markets Equity Income Fund (DEM A).
Looking Ahead to 2015 and Beyond
Aside from planning to launch 8-10 new products in 2015, WisdomTree will step up its investment in growth initiatives; Mr. Steinberg noted, "We're really leaning into expanding our sales force to put ourselves on more equal footing with some of the giants in the industry like Vanguard, iShares, and State street." He added, "we think this is the right time to reach more people and to do that we have to hire more people and spend more on marketing."
The company is also going to continue providing extensive daily research on its blog in an effort to educate its own sales team, investors, and ultimately solidify its reputation as a "thought leader" in the ETF space.
The Bottom Line
When we asked Mr. Steinberg about some of the other tailwinds on the horizon, he noted that, "investor awareness is really breaking strongly for ETFs"; he elaborated that, "end investors as well as financial intermediaries are really becoming more aware of the benefits associated with using ETFs." All in all, there's a lot to get excited about when we consider WisdomTree's growth potential over the coming years.