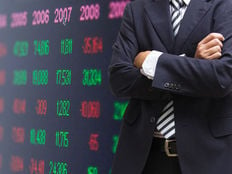 To help investors keep up with markets, we present our ETF Scorecard, which takes a step back and looks at how various asset classes across the globe are performing.
Major equity indexes managed to climb higher this past week despite looming uncertainties stemming from the eurozone, and persistent volatility in the crude oil market. On the home front, investors digested largely negative economic data, including worse-than-expected ISM and Factory Orders data. Overseas, fears over a eurozone breakup emerged once again after the European Central Bank announced it would block banks in the region from using Greek debt as collateral.
For more ETF news and analysis subscribe to our free newsletter.
Risk Appetite Review
Buyers returned to Wall Street, as evidenced by positive returns across the board, led by High Beta stocks, following the downturn seen during the prior week:
---
Content continues below advertisement
Major Index Review
U.S. equities largely led the way higher over the past week, although Developed Markets remain the best performer from a longer-term perspective:
Domestic Sector Review
The Energy and Basic Materials sectors turned in the best returns over the past week as crude oil prices finally managed to stage a meaningful rally off the most recent lows:
Foreign Equity Review
Russian equities took the lead over the past week although Germany remains by far the best performer over the past month:
Commodities Review
Crude oil prices managed to stage a furious rally this week while natural gas continued to slip lower despite the bullish momentum permeating the energy market:
Currency Review
The U.S. dollar finally eased its foot off the gas pedal a bit, while the euro and pound managed to recover some lost ground over the past week:
Please note that data is updated as of market close February 5th.
Follow me on Twitter @Sbojinov
[For more ETF analysis, make sure to sign up for our free ETF newsletter]
Disclosure: No positions at time of writing.