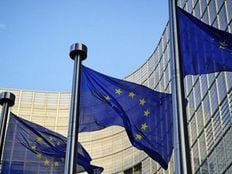 In late January, the European Central Bank announced a €60 billion ($69 billion) a month expansion in its asset purchasing program. The move come as the ECB attempts to curtail a European economy that has struggled over the last few years. An expansion of some kind had been largely expected by the market, and nowhere is that more prevalent then the Europe Hedged Equity Fund (HEDJ B)
HEDJ Raking in Assets
As it currently stands, HEDJ has nearly $13 billion in assets, making it a relatively large ETF. But most of those assets are very new, as the fund has more than tripled in size over the trailing year. Since the beginning of 2014, the ETF has experienced inflows of approximately $11.6 billion; since the beginning of 2015 alone that number falls at a massive $6.5 billion.
Inflows of that kind are practically unheard of over such a short period of time, as the ETF has skyrocketed in recent weeks. The WisdomTree ETF is arguably the hottest fund this year and if the past is indication, that trend only figures to continue.
---
Content continues below advertisement
Behind the Curtain: HEDJ
HEDJ employs a unique strategy in that it invests in European equities while hedging the euro exposure. Simply put, the fund performs well when equities move higher and the euro falls (as it has done as of late). WisdomTree already had one major success story with their Japan Hedged Equity Fund (DXJ B-). The Japanese economy presented a similar pattern in that its currency was flailing and DXJ took full advantage. The following chart shows the three year performance of DXJ: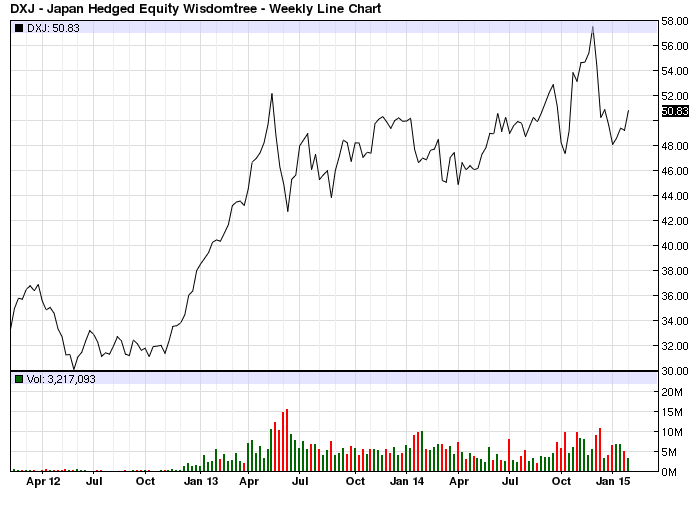 A struggling Japanese yen in early 2013 helped DXJ skyrocket and investors were quick to invest in the ETF. It seems that many are hoping for a similar move in HEDJ.
With the ECB increasing its stimulus program, the euro is likely to be further devalued. The stimulus program is aimed at aiding the economy and the stock market, while the euro plays the victim. If that scenario plays out, HEDJ could be in for a similar swing higher, and the opportunity has investors champing at the bit.
The success of DXJ and early success of HEDJ has been a major boost for WisdomTree's stock (WETF), as it is the only pure ETF issuer to be publicly traded. Investors who like the currency hedged strategy (among a wealth of other funds the company has) may also want to look at its stock.
The Bottom Line: What to Watch For
Investors of HEDJ or those watching the fund will want to keep their eyes and ears fixated on developments in the European economy and the euro itself. If the ECB stimulus works as intended, HEDJ could be well poised to deliver strong gains. But note that there is no guarantee of that unfolding: the stimulus could fail to be effective and HEDJ may fail to live up to its hype. As always be sure to do your homework and keep your eye on the market prior to taking any kind of position.
Follow me on Twitter @JaredCummans.
[For more ETF analysis, make sure to sign up for our free ETF newsletter]
Disclosure: Long WETF.