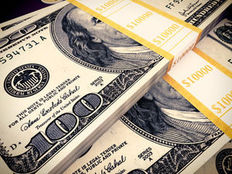 Global X kicked off the week with two new income-focused ETFs, the SuperDividend Emerging Markets ETF (SDEM B) and the SuperDividend REIT ETF (SRET B+).
Inside SDEM, SRET
As we have stated numerous times over the last few years, investing for income has been one of the biggest themes on Wall Street given that rates have been held at historical lows for so long. These two funds will look to follow that trend by offering attractive dividends for shareholders.
SDEM
SDEM seeks to offer emerging market exposure while providing a steady dividend, two factors that often do not go hand-in-hand. The fund invests in over 10 countries including Brazil, China, Malaysia, and Mexico among others.
The financials sector currently makes up the largest chunk of the portfolio, accounting for 23% of total exposure, although SDEM does a nice job of spreading its assets around several segments of the market. Best of all, the fund offers monthly payouts for its shareholders.
---
Content continues below advertisement
SDEM charges 65 basis points for investment.
SRET
For dividend investors, REITs have been among the most attractive outlets as they often offer enticing yields. SRET offers a global perspective on the REIT universe, with holdings domiciled in countries like the U.S., Australia, and Canada. Mortgage REITs currently account for more of the portfolio than any other type (46.9%), but like SDEM, this ETF spreads its exposure around to various segments within its respective market. SRET will also offer a monthly dividend payment.
SRET charges 58 basis points for investment.
The Bottom Line
Both funds had an encouraging first day of trading, each exchanging hands tens of thousands of times. If these two catch on like Global X's other SuperDividend products, look for their assets under management figure to grow in the coming months.
Follow me on Twitter @JaredCummans.
[For more ETF analysis, make sure to sign up for our free ETF newsletter]
Disclosure: No positions at time of writing.