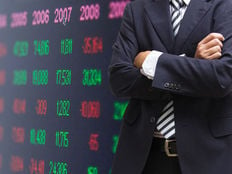 To help investors keep up with markets, we present our ETF Scorecard, which takes a step back and looks at how various asset classes across the globe are performing.
Major equity benchmarks have been struggling to resume their upward ascent over the past week as two key developments have clashed. On the tailwind side, investors cheered on a disappointing monthly jobs report at the beginning of the week (in light of the markets being closed on Good Friday) as it spurred hopes that the Fed would delay its decision to hike rates. In terms of headwinds, profit taking pressures are still lurking and paving the way for back-and-forth trading as investors were a bit concerned after the latest FOMC minutes revealed a growing division among policymakers with regards to the timing of the first rate hike.
For more ETF news and analysis subscribe to our free newsletter.
Risk Appetite Review
Despite the back-and-forth trading, the bulls remain in the drivers seat with firm footing on the gas pedal as evidenced by High Beta stocks taking the lead by a fairly wide margin:
---
Content continues below advertisement
Major Index Review
Risk is ON, but more so in overseas markets than at home, as evidenced by developed and emerging market equities taking the lead by a wide margin from a monthly returns perspective:
Domestic Sector Review
The Energy sector took the lead over the past week as crude oil prices are managing to hold onto recent gains, whereas the Utilities sector was the biggest laggard in red territory:
Foreign Equity Review
China equities have been the runaway leader in this group from both a weekly as well as a monthly returns perspective, whereas developed markets like Japan, Australia, Germany, and the UK have been serial laggards:
Commodities Review
Crude oil prices were the biggest gainer on the week whereas natural gas posted the steepest losses by far:
Currency Review
The U.S. dollar and the Aussie dollar posted the biggest gains for the week, although emerging markets currencies are the biggest winner by far from a monthly perspective:
Follow me on Twitter @SBojinov
For more ETF analysis, make sure to sign up for our free ETF newsletter.
Disclosure: No positions at time of writing.