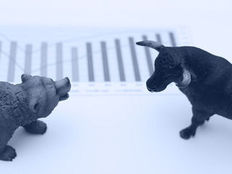 2015 has been a back and forth trial for markets, as a definitive direction has yet to emerge. Investors are hinging on the Fed's decision of when it will eventually raise rates and how that will impact stocks. That fear, among a few other things, has led to a back and forth quarter for major benchmarks, but it has also led to investors pulling out of equity markets.
SPY Bleeds Assets
For Q1 2015, (SPY A) managed to eke out a less than 1% gain as it volleyed back and forth between losses and gains for the year. And while it seemed like markets had been volatile, volatility benchmarks have been sinking since February. Here is a chart of SPY and the volatility ETN (VXX A-) in Q1:
---
Content continues below advertisement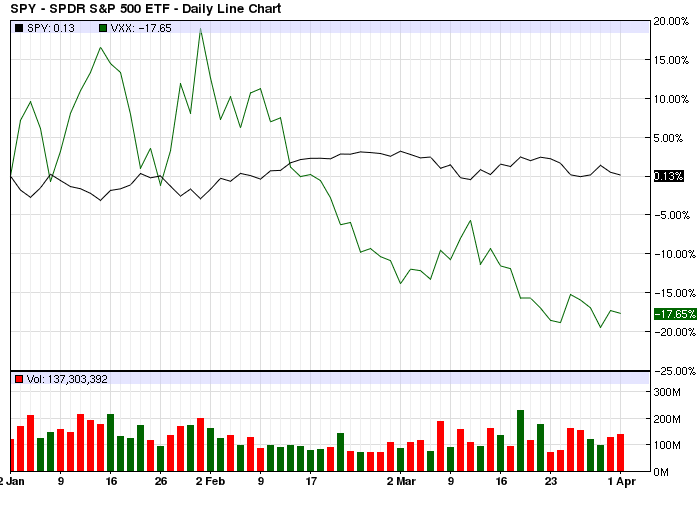 Typically, SPY and VXX are inversely related, but VXX has been dropping much faster than SPY has been moving higher this year. But despite volatility drying up as of late, investors still feel uncomfortable in equities. That latter fact is made abundantly clear with the asset flows for SPY this year.
The largest ETF in the world had net outflows of just over $30 billion in the first quarter of the year. The net outflows can be attributed to both investors selling and short positions being established. True, SPY is a big speculative tool, so a big portion of this number could simply be big money speculation, but either way the trend is not a positive one.
(IVV A), another S&P 500 ETF, also saw big outflows for the quarter. Interestingly enough, (VOO A) actually had inflows of about $3 billion despite tracking the same index as SPY and IVV. It could be that investors are rolling out of SPY/IVV and into the low-cost VOO, but the mass exodus in the former two suggests that it is probably more than that.
On top of that, despite VXX performing poorly this year, the fund has raked in $500 million in assets as investors or traders are clearly betting on volatility returning.
The Bottom Line: Uncertainty on Wall Street
The current bull run has been in effect for more than six years now, and it seems like we have reached a period where investors are worried if the trend can continue. We have seen similar periods over the past few years, only to watch markets surge higher in the coming months. Still, a flat S&P for the first quarter is not doing much to boost general confidence as evidenced by what investors and speculators are doing with their money.
All eyes are on the Fed for how 2015 will play out, and markets will be especially focused on Q1 earnings season over the next few weeks. Whether or not the bull run will return to its winning ways is anyone's guess but for now, investors are skittish and appear a bit demoralized with the equity world.
Follow me on Twitter @JaredCummans.
[For more ETF analysis, make sure to sign up for our free ETF newsletter]
Disclosure: No positions at time of writing.