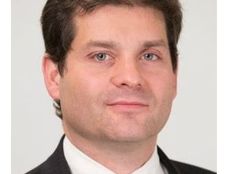 When it comes to product development in the ETF industry, there's a lot of action behind the scenes that often goes unnoticed by investors. As such, we think it's worth taking a moment to shine the spotlight onto a firm that plays an integral role in bringing new investment strategies to market.
We recently had the opportunity to talk with Kris Monaco, Head of ISE ETF Ventures, about the role his firm plays in helping issuers of all walks bring their products to market.
ETF Database: What's your firm's story? What expertise do you bring to the ETP market?
---
Content continues below advertisement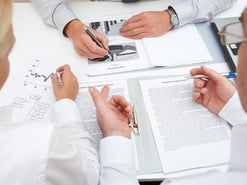 Kris Monaco (KM): ISE launched the first all-electronic options exchange in the U.S. in May 2000 and quickly grew to become one of the leading options exchanges, initially offering equity options. In order to continue expanding our business, ISE subsequently launched an initiative to do three things: be the leader in ETF options listings, license brand name indexes for options trading, and create unique proprietary indexes. ISE prevailed in a legal challenge that enabled us to offer (SPY A) options, becoming the first exchange do to so and opening up the entire ETF industry to options investors.
Realizing that most well-known equity indexes were exclusively licensed to other exchanges years prior to ISE's founding, we also focused on building proprietary indexes. However, it became apparent over time that new and creative indexes were better suited for the ETF industry.
At first, we reconfigured our indexes to make them compliant with regulations related to ETF issuance, and began licensing those indexes to strong partners in the ETF industry. We also saw an opportunity to work with issuers in ways that go beyond providing unique index concepts. The idea for ISE ETF Ventures came about as we considered ways to help new or smaller issuers launch or grow their ETF business. Even larger firms within the investment management industry need help expanding into a new territory, especially if they're just not "wired" for ETF product development and distribution.
ETFdb What role(s) specifically does your firm play in helping to bring new ETFs to market?
KM: ISE ETF Ventures engages with the ETF industry in the following four areas:
by researching, creating and maintaining unique and investable indexes
by providing financial support associated with the start-up and backstopping of new ETFs
by providing marketing and PR support
by providing an active distribution platform with licensed wholesalers to promote new products.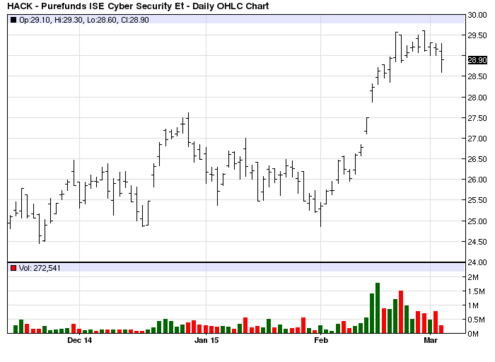 ETF Database: Can you walk us through one of your most recent launches. Were there some unforeseen hurdles? What were your biggest takeaways from this experience?
KM: We had initially developed a Cyber Security concept several years ago, but thought that the cyber security industry was not yet sufficiently developed to warrant a standalone product. By mid-2014, we knew Cyber Security had come into its own as an emerging tech sector, and we wanted to create the best measure of performance for stocks in that space.
We created the ISE Cyber Security Index (ticker: HXR) and worked with our partners to launch the PureFunds ISE Cyber Security ETF (HACK) in November 2014. We were fortunate to realize that we had a success early on. HACK reached $100 million in AUM within six weeks and recently surpassed $400 million in AUM.
ETF Database: There are some critics who think that ETFs have gone too far from their initial intention of offering broad-based exposure to buy-and-hold investors. What's your take on the innovation in the ETF industry over the last several years?
KM: It is hard to be a critic of a financial innovation that has reduced investor costs, democratized access to every asset class, and enhanced liquidity for smaller stocks, while still maintaining transparency. The benefits of the ETF to investors of all sizes are so broad and so significant that the product has changed the investment management industry forever.
ETF Database: What are some of the trends you are seeing as far as what kinds of products are quick to gain momentum? Can exotic ETFs compete with "proven strategies" in the same space for assets?
KM: The more exotic or "black box" a strategy appears to be, the longer it will take potential investors to become comfortable with it. That's not to say there is no place for complex strategies, however, the strategy needs to be easy to understand for investors. Products in this area that have the best chances for success are ones that are clearly positioning themselves to fill a specific need or solve a readily identifiable problem. Investors shouldn't have to struggle with how a product fits in their portfolios.
The Bottom Line
Innovation is unequivocally one of the driving forces behind the growth of the ETF industry. ISE ETF Ventures plays a key role, though it may go somewhat unnoticed, in helping smaller issuers bring their products to market, which in turn contributes to the continued democratization of the investment landscape.
Follow me on Twitter @Sbojinov.
[For more ETF analysis, make sure to sign up for our free ETF newsletter]
Disclosure: No positions at time of writing.