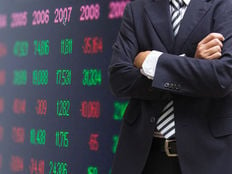 To help investors keep up with markets, we present our ETF Scorecard, which takes a step back and looks at how various asset classes across the globe are performing.
Major equity indexes managed to continue their ascent from the prior week as investors have cheered on the latest round of corporate earnings. Furthermore, a steep rally in the crude oil market has also served as a tailwind for many energy bellwethers, helping to carry broad-based benchmarks higher. On the economic data release front, investors digested positive retail sales, better-than-expected home builders' index, and improving housing starts. While bullish momentum has been prevailing, major equity indexes are certainly showing signs of exhaustion as they near resistance levels from the previous month.
For more ETF news and analysis subscribe to our free newsletter.
Risk Appetite Review
Investors have increased their risk appetite over the past week as evidenced by Low Volatility stocks lagging behind their High Beta counterparts:
---
Content continues below advertisement
Major Index Review
Emerging markets continue to lead the way higher by a fairly wide margin for a second week in a row now:
Domestic Sector Review
The Energy sector took the lead for the week thanks to crude oil's rebound, and it remains the biggest winner from a monthly perspective as well:
Foreign Equity Review
Brazil and Russia took the lead for the week as the rally in crude oil helped in lifting these energy-dependent nations higher:
Commodities Review
Crude oil and natural gas prices posted the biggest gains for the week:
Currency Review
The decline of the U.S. dollar aided the rally across every other currency, with emerging markets leading the way higher from a monthly perspective:
Follow me on Twitter @SBojinov
For more ETF analysis, make sure to sign up for our free ETF newsletter.
Disclosure: No positions at time of writing.