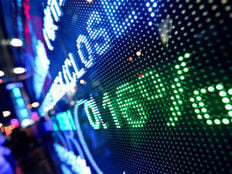 Last week, technology stocks pushed the Nasdaq Composite Index to a 15-year record high. Subsequently, tech and Nasdaq ETFs have received increased attention in recent weeks.
QQQ Up 6.9% Year-to-date, Despite Net Outflows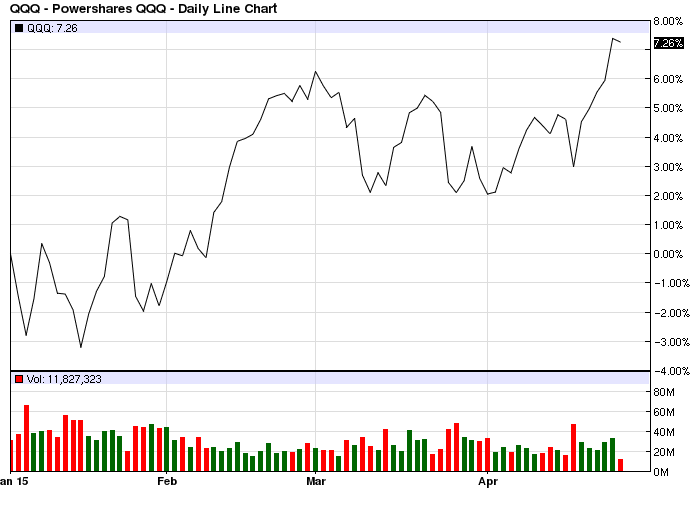 ---
Content continues below advertisement
As of 4/27/2015 1:05 (ET), the Powershares QQQ ETF (QQQ B+) is up roughly 6.9% year to date. The Nasdaq Composite Index is up roughly 7.13% (remember that QQQ tracks the NASDAQ-100 Index, not the composite). While the fund's performance has been in-line with the composite index, the fund has experienced significant outflows this year. Investors have pulled out $2.8 billion in assets from QQQ year-to-date. Since February, however, QQQ has manged to reverse fund flows, raking in $296 million.
Though QQQ was once an investor favorite for gaining exposure to technology, its popularity has waned somewhat, with many investors opting for hyper-targeted funds instead.
What's Driving QQQ?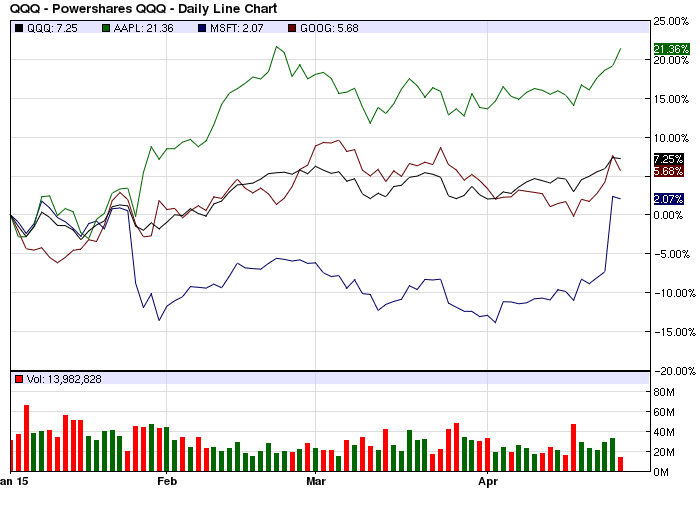 Currently, QQQ allocates nearly 15% of total assets under management to Apple (AAPL) alone, while Microsoft Corp (MSFT) and Google (GOOG) receive weightings of 6.7% and 3.7%, respectively.
Looking at the year-to-date chart above, it is obvious to see what really is driving the QQQ ETF higher. YTD, Apple shares have gained over 20%. Google has also logged impressive returns this year, while Microsoft took a bit of a dip at the end of January.
QQQ's other top holdings have helped push the ETF higher:
Facebook, Up 5.4%

YTD

Amazon.com, Up 41%

YTD
Wait for the Dip
While QQQ and its underlying holdings have delivered compelling returns thus far in 2015, it is important to remember that many of the stocks included in QQQ are significantly overvalued. Instead of jumping in towards the height of the tech-Nasdaq uptrend, we encourage investors to wait for a pullback before either increasing or scaling into a position.
Follow me on Twitter @DPylypczak.
Disclosure: No positions at time of writing.