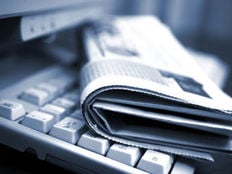 The vast majority of the most popular ETFs offer investors access to a broad, diversified group of equities. But for those looking for a unique twist on the equity space, the Spin-Off ETF (CSD C) may be a compelling option.
Inside CSD's Strategy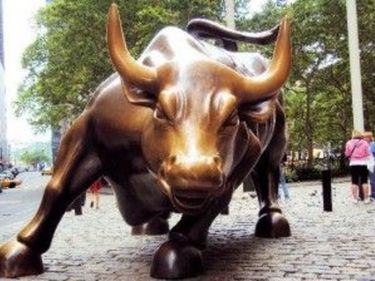 Guggenheim's Spin-Off ETF (CSD) offers investors unique access to a particular subset of the IPO market — spin-offs. The fund obtains its objective by tracking the Beacon Spin-off Index, which is comprised of U.S.-listed stocks that have spun-off within the past two years (but not more recently than six months prior to the applicable rebalancing date). Though these spin-offs are primarily small- and mid-cap companies with market capitalization of less than $10 billion, the index does not place limitations on market capitalization.
The theory behind this strategy is quite simple. Spin-offs are created by companies that have separated and sold off a portion of their business as a new entity. Generally, these spin-offs are quite successful and profitable, as smaller, more targeted companies are quicker to adapt to changes and typically dedicate all of their resources toward core operations.
---
Content continues below advertisement
CSD's Portfolio
CSD's portfolio consists of approximately 40 individual holdings which represent the highest ranking stocks from the universe of spun-off companies. These securities hold the highest composite scoring of several growth-oriented, multi-factor filters. Because of the fund's methodology, it is important to note that CSD's portfolio may change significantly: the fund rebalances semi-annually, though if there are not enough new spin-offs to populate the index, a rebalance may be delayed.
As of 5/5/2015, CSD's portfolio consisted primarily of small- and mid-cap stocks from a wide array of sectors including consumer cyclicals, health care, real estate, industrials, consumer defensive, and technology.
Considerations on CSD's Performance
Given the fund's rather shallow portfolio, it is important to note that the top ten securities receive hefty allocations (roughly 50% of AUM is allocated to the top 10 holdings) , meaning the performance of CSD is greatly dependent on the performance of only a handful of companies. Additionally, CSD's tilt toward small- and mid-cap firms should also be weighed, as these companies are inherently riskier than their large-cap counterparts.
How to Use CSD in a Portfolio
For those looking for a cheap and efficient way to capitalize on the spin-off market, the Spin-Off ETF (CSD C) is a compelling option – not to mention the only option that specifically targets this corner of the IPO market. While the fund's portfolio is relatively diverse, CSD may be more appropriate for those investors with higher risk tolerances, as spin-offs are inherently more volatile than traditional large-cap companies. CSD is, however, a nice middle ground to any investors looking for superb growth opportunities, as spin-offs are generally more stable than traditional IPOs.
CSD charges an expense ratio of 0.66%.
The Bottom Line
The Spin-Off ETF (CSD C) is a unique option for those looking to gain direct access to companies that have recently spun off. Additionally, its unique rules-based methodology offers investors great potential for capital appreciation. As always, be sure to do your own research in order to determine whether or not this ETF fits into your overall strategy before making an allocation.
Follow me on Twitter @DPylypczak.
Disclosure: No positions at time of writing.