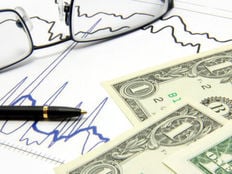 The ETF world continued its growth over the past week as two new funds hit the market. One of these came from a brand new issuer, Diamond Hill Capital Management.
Diamond Hill Joins the ETF Race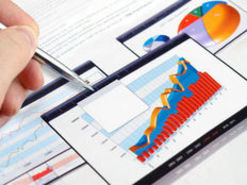 Diamond Hill Capital Management is a Columbus, Ohio-based investment management firm that aims to provide a number of services to its clients. The firm has previously had mutual funds and separate accounts, and marks its foray into the ETF world this week with the launch of the Valuation-Weighted 500 ETF (DHVW A-).
DHVW tracks an index composed of approximately 500 of the largest U.S.-listed equity securities weighted by intrinsic-value capitalization. The index looks at factors such as earnings per share and cash flows to determine the value of its starting universe, which contains 700 stocks. The index is then rebalanced quarterly. DVHW will essentially look to put a new spin on funds like the SPDR S&P 500 (SPY A), in order to give investors a potentially more lucrative way to play the largest stocks domiciled in the U.S.
The fund charges 10 basis points for investment.
---
Content continues below advertisement
PowerShares Rolls Out Currency-Hedged Fund
Currency hedging has been all the rage over the last few years, as evidenced by the WisdomTree Europe Hedged Equity Fund (HEDJ B), which has been not only the fastest growing ETF this year, but the fastest growing in recent memory. PowerShares recently debuted their Europe Currency Hedged Low Volatility Portfolio (FXEU A), which aims to invest hedge fluctuations in the currency market while providing exposure to European equities. What sets FXEU apart from other currency-hedged funds is that it specifically targets low-volatility stocks, giving investors a safer way to gain currency-hedged exposure.
The fund charges 25 basis points for investment.
Follow me on Twitter @JaredCummans.
[For more ETF analysis, make sure to sign up for our free ETF newsletter]
Disclosure: No positions at time of writing.