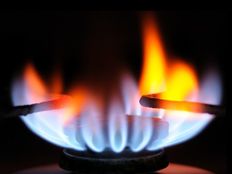 The United Stated Natural Gas Fund (UNG B-) has had a tough year, losing nearly 40% of its value over the trailing 12 months. But a seasonal trend in NG prices may set up this fund for a strong short-term rebound.
Here is the chart for UNG's trailing one-year period: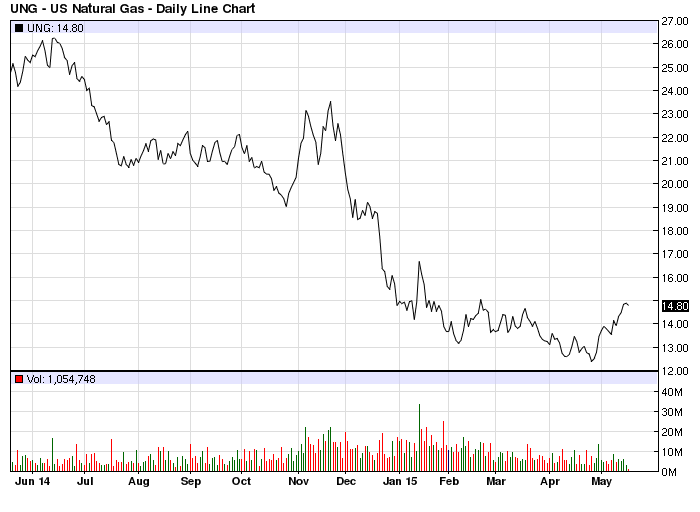 ---
Content continues below advertisement
Other than brief spikes in October of 2014 and January of this year, UNG has been stuck in a virtual nose dive. The fund is well-known for its volatility, making it popular among the trading community; UNG is often among the top ten most heavily traded ETFs in the world.
Though the fund has struggled as of late, the seasonal trend in natural gas prices points to a possible rebound for UNG. Typically, natural gas prices hit a seasonal low in late April or early May. From there, prices tend to jump well into June and July, where they usually peak out for the summer season. In early May, UNG seemed to make a bottom and proceeded to spike higher over the next few days, suggesting that it is falling in line with its seasonal trend.
Over the trailing 10 years, NG prices have averaged a jump of approximately 20% between the April/May bottom and June/July top, creating an enticing trading opportunity for the famous ETF.
The Bottom Line: What to Watch For
There are a few key factors that traders will want to watch in the coming weeks. The first, and arguably most important price driver, is the weekly EIA natural gas storage report. The report comes out every Thursday morning and gives the market a good idea of the supply/demand situation for natural gas; UNG will almost always make a big move just after the report hits the Street.
The weather is also an important factor, as warmer temperatures create more demand for cooling appliances which tends to push up the price of NG. Typically the forecast for the coming 10 days has the biggest impact on prices.
Follow me on Twitter @JaredCummans.
For more ETF analysis, make sure to sign up for our free ETF newsletter
Disclosure: No positions at time of writing.