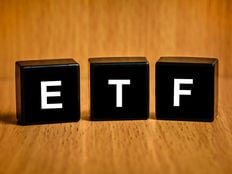 This week, investors welcomed four new funds: TrimTabs' new international free-cash-flow ETF, and Highland Capital's new suite of hedge fund ETFs.
International Free-Cash-Flow ETF (FCFI )
From the co-creator of the TrimTabs Float Shrink ETF (TTFS C+), TrimTabs introduced its own new fund: the International Free-Cash-Flow ETF (FCFI ), which began trading on June 1. The fund tracks an index that is designed to measure the top 10 international companies with the highest free-cash-flow yields in 10 international markets: Canada, Germany, the United Kingdom, Hong Kong, Japan, France, Switzerland, Netherlands, South Korea, and Australia.
The investment thesis behind the ETF is quite simple: free cash flow is closely associated with a company's profitability and investment decisions. A company that has a strong balance sheet and cash flow positions is believed to be of higher quality and has the potential to exhibit strong returns in the future.
Commenting on the launch, Portfolio Manager Minyi Chen stated, "Free cash flow is the most important metric, and it is often overlooked. While everyone else looks at earnings or sales, we have developed a proprietary strategy that identifies those companies creating stable, intrinsic value in a diversified basket of international stocks."
---
Content continues below advertisement
3 New Hedge Fund ETFs
Also on June 1, Highland Capital launched three new hedge fund ETFs:
HFR

Equity Hedge

ETF

(

HHDG

): This

ETF

tracks an index comprising equity and debt securities of U.S. and foreign companies, including emerging market companies, that Hedge Fund Research, Inc. believes track the returns of hedge funds that employ hedge fund strategies, including event-driven, relative-value, equity-hedge, and macro strategies.
HFR

Event-Driven

ETF

(

DRVN

): Like

HHDG

, this

ETF

also invests in global equity and debt securities, but focuses on tracking the returns of hedge funds that employ event-driven strategies by including securities held by such hedge funds.
HFR

Global

ETF

(

HHFR

): This fund tracks global equity securities held by hedge funds that employ equity-hedge strategies.
These three ETFs mark the first of 17 new alternative beta ETFs Highland plans to launch. Each of these funds charge an expense ratio of 0.85%.
Follow me on Twitter @DPylypczak.
Disclosure: No positions at time of writing.