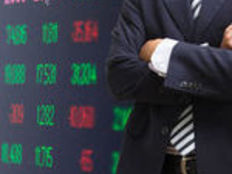 To help investors keep up with the markets, we present our ETF Scorecard. The Scorecard takes a step back and looks at how various asset classes across the globe are performing.
Though Greece and China worries remained, Wall Street turned their attention to a slew of earnings this week — focusing on the results of several big banks along with companies in the technologies sector. By Thursday, NASDAQ managed to close at a record high, fueled by the most recent batch of tech earnings reports and abating Greece fears.
For more ETF news and analysis subscribe to our free newsletter.
Risk Appetite Review
Buoyed by the latest slew of earnings and news of Greece reaching a deal, all of the S&P 500 ETFs ended in positive territory. SPY came out on top, logging in a 2.32% gain over the trailing 5-day period.
---
Content continues below advertisement
Major Index Review
U.S. and global markets ended in the green for the week. Over the trailing month, emerging markets are the worst performer. Developed markets are also in the red over the trailing 1- month period, while the other major indexes managed to log in positive returns.
Foreign Equity Review
All of the emerging market, single country ETFs ended in positive territory this week. On the month, only India, Japan, and Germany are in the green.
Commodities Review
Commodities across the board ended in negative territory for the week, with the exception of natural gas. Over the trailing 1-month period, the agriculture ETF is the only fund that is positive.
Currency Review
The U.S. dollar ended in positive territory once again this week, pushing other currencies lower, with the exception of the pound.
For more ETF analysis, make sure to sign up for our free ETF newsletter.
Disclosure: No positions at time of writing.