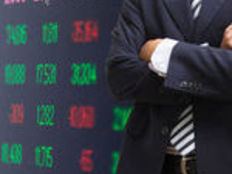 To help investors keep up with the markets, we present our ETF Scorecard. The Scorecard takes a step back and looks at how various asset classes across the globe are performing.
This week, Wall Street turned its eyes and ears towards a slew of earnings and economic reports. While jobless claims this week came in at the lowest number since 1973, several big-name stocks reported lackluster second quarter results, pushing major indexes lower.
For more ETF news and analysis subscribe to our free newsletter.
Risk Appetite Review
U.S. equities ended lower as investors digested several big-name earnings reports. The S&P high beta fund logged in the worst performance, shedding 2.14%.
---
Content continues below advertisement
Major Index Review
While tech giant Amazon reported stellar earnings, other less-than-stellar reports have weighed down the major indexes across the board. The Dow Jones Industrial led all losers in the trailing five-day period with a -1.87% yield after Caterpillar reported weak quarterly earnings.
Foreign Equity Review
Brazil, Russia, and China continued to plummet as all of their one-month returns are -5.58% or worse. All emerging market, country ETFs ended in the red this week, while only India had a positive month.
Commodities Review
Another negative week for all commodities ETFs leaves only natural gas with a positive, trailing one-month return. Copper leads all losers, shedding 5.21% on the week.
Currency Review
The Euro and Yen ETFs logged in positive five-day returns amid a slip in the U.S. dollar. However, the U.S. dollar fund is still positive over the trailing month, with a 1.64% return.
For more ETF analysis, make sure to sign up for our free ETF newsletter.
Disclosure: No positions at time of writing.