This week, Wall Street welcomed five new ETFs, including an ETF first from Van Eck and a new suite of Bull/Bear funds from Direxion.
A Pure Play on Oil Refiners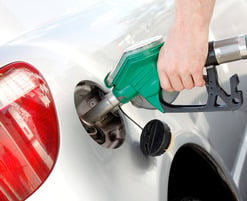 On Tuesday, Van Eck debuted the first ETF to offer pure play exposure to global oil refiners. The Market Vectors Oil Refiners ETF (CRAK ) tracks an index comprising the largest and most liquid companies in the global oil refining segment. Products of these companies may include gasoline, diesel, jet fuel, fuel oil, naphtha, and other petrochemicals. Companies that market and distribute such products are included in the index as long as refining is performed in company-owned refineries.
The resulting portfolio consists of roughly 26 individual holdings, about half of which is allocated to U.S. equities, while meaningful exposure is given to stocks from Japan, India, South Korea, and Poland. It's important to note that CRAK's portfolio is quite top-heavy, which is not surprising given the relatively small portfolio. Its top three holdings, Marathon Petroleum (MPC), Phillips 66 (PSX), and Valero Energy (VLO), each receive weightings over 8% of total assets. CRAK charges an expense ratio of 0.59%.
Commenting on the launch, Van Eck Product Manager Brandon Rakszawski noted, "The profitability of refiners is generally influenced by the spread between the cost of crude oil and the prices at which refined products can be sold, commonly known as crack spreads. Oil refiners have tended to react differently to the price of oil compared to other energy sector companies. Historically, the return profile is differentiated from other segments of the sector, a trend that has persisted year-to-date."
---
Content continues below advertisement
Direxion Launches Bull/Bear Homebuilders & Regional Banks ETFs
Direxion launched two pairs of Bull/Bear ETFs that began trading on Wednesday, August 19.
The Daily Homebuilders & Supplies Bull & Bear 3x Shares offer 300% and -300% exposure to the Dow Jones U.S. Select Home Construction Index. The index includes companies that provide a wide range of products and services related to homebuilding, including home construction and producers, sellers and suppliers of building materials, furnishings and fixtures, and also home improvement retailers. Each fund charges 0.95%.
The Daily Regional Banks Bull & Bear 3x Shares provide 300% and -300% exposure to the Solactive U.S. Regional Banks Total Return Index, which tracks the 50 largest regional bank securities. The funds charge 0.95%.
Managing Director at Direxion, Sylvia Jabionski, commented, "Our interaction with clients tells us that there is significant interest among investors for trading in the home construction and regional bank sectors. These leveraged ETFs allow traders to express a bold point of view on these sectors, in either direction, at a time when the markets are digesting significantly changing dynamics for interest rates, growth and international developments."
Follow me on Twitter @DPylypczak.
Disclosure: No positions at time of writing.