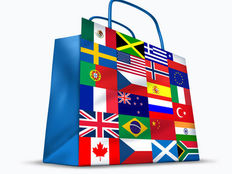 This week, Wall Street welcomed a new ETF from Emerging Global Advisors that offers exposure to emerging-market equities, excluding one particular country that has made headlines in recent weeks.
China Fears? No Problem
In an extremely well-timed launch, Emerging Global Advisors debuted its EM Core ex-China ETF (XCEM B+) on Wednesday, September 2. The fund tracks the EGAI Emerging Markets ex-China Index, which measures the stock performance of up to 700 emerging-market companies, excluding companies domiciled in China and Hong Kong. Companies are selected and weighted according to free-float market capitalization. The fund is a compelling option for those willing to stomach the risk associated with emerging-markets equities, while at the same time avoiding one of the most troubling economies – China.
---
Content continues below advertisement
Under the Hood: XCEM
While the resulting portfolio is quite deep, it should be noted that the fund does have some biases. Currently, financials represent almost one-third of XCEM's total assets. Heavy allocations are also given to information technology, industrials, and consumer discretionary equities, each of which receive weightings of more than 10%. In terms of geographic diversification, equities from South Korea account for over 18% of the portfolio. The next biggest allocations include Taiwan, Brazil, India, and South Africa.
XCEM's top holdings include Samsung Electronics, Taiwan Semiconductor Manufacturing, Itau Unibanco Holding, Banco Bradesco, and Naspers Limited Class N. No single security receives a weighting greater than 5%.
The fund charges a net expense ratio of 0.35%.
Commenting on the launch, EGA President and Founder Robert C. Holderith stated, "In today's market environment, some investors have noted that China comprises a significant portion of broad-based emerging market benchmarks. That portion is growing as index funds in the category plan to increase their allocations to China through A-shares. We launched XCEM to deliver core emerging market exposure independently of China, giving investors an option to refine their portfolios in light of other China holdings or market developments."
Follow me on Twitter @DPylypczak.
Disclosure: No positions at time of writing.