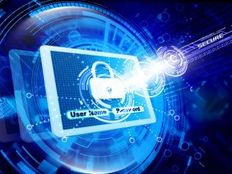 Recently, iShares launched the first ETF in the industry that tracks Saudi Arabia's stock market, and Direxion also launched two pairs of new Bull/Bear ETFs. ETF Database takes a dive into these news issues.
The Best and Previously Forbidden Way to Invest in Saudi Arabia
Last Wednesday iShares launched the industry's first ETF to track Saudi Arabia's stock market: the iShares MSCI Saudi Arabia Capped ETF (KSA B+). The fund seeks to track the MSCI Saudi Arabia Investable Market Index (IMI) 25/50 Index which mainly comprises financials, materials, and telecommunications companies. Most notably, the index does not have much weight in the energy sector since the largest oil companies are government-owned and not publicly traded.
The ETF holds 58 securities, of which 99.81% are from Saudi Arabia. Such exposure to this market has historically been inaccessible to foreign investors until June of this year. KSA is a great way to get the country's exposure into your portfolio. It's top three holdings are Saudi Basic Industries Corp. (SABIC:AB), Saudi Telecom Co. (STC:AB), and National Commercial Bank (NCB:AB). The expense ratio for KSA is 0.74%.
Daniel Gamba, head of BlackRock's iShares Americas Institutional Business, commented, "This new iShares MSCI Saudi Arabia Capped ETF further extends the range of options for investors looking to express international single country views via ETFs, and provides direct access to a market with growth potential. We are pleased to partner with our clients as they seek to navigate these new markets."
---
Content continues below advertisement
Direxion Launches Bull/Bear Cyber Security & Pharmaceutical ETFs
Direxion launched two pairs of Bull/Bear ETFs that began trading on Wednesday, September 16.
The Daily Cyber Security Bull & Bear 2x Shares seek 200% and -200% exposure to the ISE Cyber Security Index. The index includes companies that provide a wide range of hardware and software related to cyber security technologies that safeguard access to files, websites, and networks, both locally and from external sources. Each fund has a net expense ratio of 0.80%.
Direxion Daily Cyber Security Bull 2X Shares (

HAKK

)
Direxion Daily Cyber Security Bear 2X Shares (

HAKD

)
The Daily Pharmaceutical & Medical Bull & Bear 2X Shares seek 200% and -200% exposure to the Dynamic Pharmaceutical Intellidex Index which tracks the performance of and includes stocks of U.S. pharmaceutical companies. Its net expense ratio is 0.80%.
Direxion Daily Pharmaceutical & Medical Bull 2X Shares (

PILL

)
Direxion Daily Pharmaceutical & Medical Bear 2X Shares (

PILS

)
"Traders and investors continue to express keen interest in the cyber security and pharmaceutical sectors," said Sylvia Jablonski, managing director at Direxion. "Our new leveraged ETFs enable traders to benefit from exposure to these industries, regardless of market conditions and sector performance, in a flexible way."
Image courtesy of hywards at FreeDigitalPhotos.net