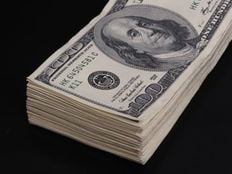 Earnings season is still in the early innings. With just over 10% of the S&P 500 having posted quarterly results thus far, investors have already seen their fair share of surprises.
Wal-Mart (WMT) stole the headlines last week as shares plunged after the company revised its FY 2017 EPS estimate from a modest increase to a decline in the range of 6% to 12%. This "warning", if you will, from the behemoth of brick-and-mortar retailers has in turn brought the spotlight onto the retail industry.
---
Content continues below advertisement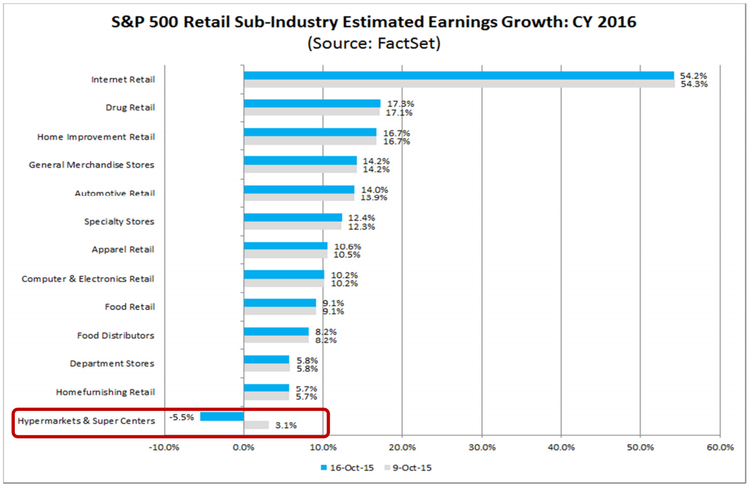 Only time will tell if Wal-Mart's dismal projection is their problem to deal with, or perhaps a predictor of more broad-based tailwinds for the entire retail industry.
ETFs to Play Earnings This Week
Below is a look at some of the biggest names reporting quarterly results this week on Wall Street.
See a list of all companies reporting earnings this week here.
Note that the ticker of each stock is linked to results from ETFdb's proprietary (and free!) ETF Stock Exposure Tool. How does it work and what does it do? Just search for any ticker and you'll see which ETFs hold that stock (if any) and how much of their portfolio is allocated to it.
Other Ways to Play
If you wish to make a broad-based bet instead this earnings season, be sure to utilize the sector ETFs that are available. Check out the ETF Trading Cheat Sheet as it also includes leveraged and inverse options for more seasoned traders who may want to amplify their exposure.
Be sure to also see 50 ETFs That Day Traders Love.
The Bottom Line
No matter what sort of play you may be executing this earnings season, whether it's hedging your existing position with a sector ETF or betting on a "miss" with an inverse fund, be sure to take basic precautions so you don't run the risk of starting off in a hole. This includes using limit orders when buying or selling and being mindful to take advantage stop-losses and trailing stops if you're a more active trader.
Follow me @SBojinov.
Image courtesy of Boaz Yiftach at FreeDigitalPhotos.net