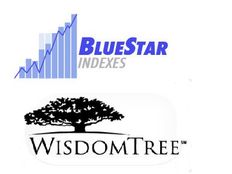 The investing world never ceases to surprise as new, innovative ETFs are launched all the time! This week brought a new high-tech ETF that offers exposure to Israel while WisdomTree launched three ETFs with exposure to foreign markets.
High-Tech Nation with a New ETF
BlueStar TA-BIGITech™ Israel Technology ETF (ITEQ B+) tracks technology stocks that are linked to Israel or are from Israel. The country happens to be one of the most R&D-intensive nations in the world! The fund tracks the TASE-BlueStar Israel Global Technology Index.
One-third of Israel's economic growth is expected to come from the tech sector in 2015. This is an exciting opportunity for anyone wishing to gain from growth in leading technologies coming from a country that is extremely innovative on a global scale. The ETF was launched on November 3, with an expense ratio of 0.75%.
Top 5 Industries:
Software: 39.26%
IT Services: 14.20%
Semiconductors: 10.49%
Biotechnology: 6.82%
Communications Equipment: 5.70%
ITEQ's Top 5 Holdings (of 65):
---
Content continues below advertisement
Heavy European Exposure
The WisdomTree Europe Local Recovery Fund (EZR ) tracks the performance of European companies that rely on the growth of Europe. This ETF is a passive investment vehicle that seeks to track the The WisdomTree Europe Local Recovery Index. More than half of the revenue of the companies in the ETF comes from Europe, with most of the companies located in France, Germany, and Italy. EZR has an expense ratio of 0.48% and was launched on October 29.
Top 5 Sectors:
Financials: 32.58%
Industrials: 24.63%
Consumer Discretionary: 21.40%
Materials: 9.06%
Information Technology: 6.48%
Emerging Markets Meet U.S. Dollar
As the name suggests, the WisdomTree Strong Dollar Emerging Markets Equity Fund (EMSD B-) tracks emerging-market equities. The distinguishing characteristic of this ETF is that at least 15% of the revenue from its companies comes from the U.S. In other words, all companies in the ETF have exports to the U.S. As a result, EMSD should benefit from a strengthening U.S. dollar. The main country exposures in the ETF are Taiwan, South Korea, and India. The ETF was launched on October 29, with an expense ratio of 0.58%.
Top 5 Sectors:
Information Technology: 35.81%
Consumer Discretionary: 24.77%
Industrials: 17.72%
Consumer Staples: 8.63%
Health Care: 8.58%
Top 5 Holdings:
Dividends Through Real Estate Anyone?
For those interested in real estate and dividends, this next ETF may be just what you're looking for. The WisdomTree Global ex-U.S. Hedged Real Estate Fund (HDRW ) tracks real estate companies that pay dividends. These companies are located in emerging and developed nations, excluding U.S. companies. Furthermore, the fund is currency hedged against the U.S. dollar. This ETF follows the WisdomTree Global ex-US Hedged Real Estate Index. The dividend yield of the index is 4.64%, with a P/E ratio of just 8.35.
The ETF was launched on October 29, with an expense ratio of 0.43%.
Top 5 Country Exposures:
Hong Kong: 25.04%
Australia: 11.79%
China: 11.46%
France: 8.32%
Singapore: 7.94%