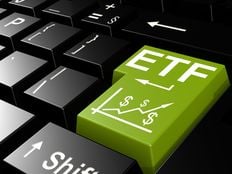 New ETF launches are becoming more diverse and unique in their investment philosophy. Three ETFs were launched on December 23, 2015 with exciting new investment themes. Two of the ETFs are based on long and short exposures that offer really great stock market hedges, while the third launch is an active rules-based ETF with developed-market exposure that excludes the U.S.
Market-Hedged ETFs to the Rescue
WisdomTree launched two new unique ETFs, the WisdomTree Dynamic Long/Short U.S. Equity Fund (DYLS ) and the WisdomTree Dynamic Bearish U.S. Equity Fund (DYB ). What makes them unique is that both have some short exposure to the U.S. equity market. Given the current uncertainty in the markets, a bit of short exposure might go a long way for anyone looking to mitigate risk. Both of these funds started trading on December 23, 2015 with expense ratios of 0.48%.
DYLS tracks the WisdomTree Dynamic Long/Short U.S. Equity Index and has exposure to both short and long equity positions. The long equity positions include about 100 large- and mid-cap stocks that are chosen based on certain fundamental growth and value metrics. The weights in these long positions depend on their respective volatility characteristics. These equities are in the WisdomTree Dynamic Long U.S. Equity Index. The short positions are used as a market risk hedge and include the largest equities, by market cap, from the S&P 500 Index. These are the short equities in the WisdomTree Dynamic Short U.S. Equity Index.
---
Content continues below advertisement
DYLS Top Five Sectors:
Information Technology: 19.16%
Consumer Discretionary: 16.57%
Financials: 16.22%
Health Care: 12.62%
Industrials: 11.59%
DYB tracks the WisdomTree Dynamic Bearish U.S. Equity Index and alternates its exposure depending on market indicators. The allocation ranges between long equity or short equity and long U.S. T-bills. The long U.S. equity positions are the same as in the DYLS ETF and are based on the same scoring approach of growth and value metrics. When market indicators are bearish, the ETF changes its exposure to the same short exposure in the DYLS ETF and provides a long position in 3-month U.S. T-bills.
New Alpha Architect Active ETF
On the same day as the new WisdomTree ETFs launched, Alpha Architect released the MomentumShares International Quantitative Momentum ETF (IMOM B-). This active ETF provides exposure to international developed equities, excluding the U.S. The fund invests only in about 50 stocks that pass its momentum, quality and seasonality screens. Momentum investing is based on the past 12 months' relative performance to other securities. Once these international equities make it through the momentum screen, they are tested for quality and seasonal aspects. Therefore, only the "smoother"-returning stocks make it to the fund's investable universe. These screening processes are completely rules-based and use an automated stock selection algorithm. This comes with obvious advantages, such as no investor behavioural bias to stock selection.