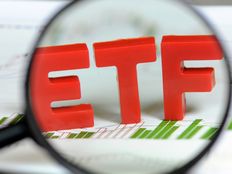 Issuers were busy covering a variety of asset classes this week with their new exchange-traded funds (ETFs). New launches from ProShares, UBS and Cambria hit everything from sovereign bonds and European stocks to managed futures and commodities. All in all, the new ETFs continue to help underscore the fund type's popularity and the public appetite for new, innovative funds. Here is a closer look at this week's four launches.
Cambria's Value Tilt on International Bonds
First up is Cambria Investments' Cambria Sovereign High Yield Bond ETF (SOVB ), which started trading on February 23. The actively managed fund invests in a wide range of international sovereign bonds. These are I.O.U.'s issued by foreign governments or their agencies. According to Cambria Chief Investment Officer Meb Faber, "Foreign bonds are the largest asset class in the world, yet dramatically underrepresented in investor portfolios."
The key for Cambria's SOVB is unlike many traditional bond funds, which weight debt based on amount issued/outstanding; the new ETF will apply various value screens in order to hold attractively priced bonds with high yields. In addition, rather than sticking to emerging- and developing-market labels, SOVB can shift through both opportunity sets to find attractive fixed-income securities. Finally, as a go-anywhere bond fund, SOVB can invest in any maturity/duration and credit rating. SOVB caps country allocation at 10% of its weight. Current top holdings for SOVB include India (9.9%), Indonesia (8.7%), Brazil (8%) and South Africa (6.2%).
Expenses for SOVB run at 0.59% and the fund will pay dividends quarterly.
According to our recent article on sovereign bonds, investing in these bonds through ETFs can provide handsome returns.
---
Content continues below advertisement
ProShares Strives for Absolute Returns
One of the great things about ETFs is that they have brought many esoteric asset classes, such as managed futures, to the masses. The ProShares Managed Futures Strategy (FUT ) seeks to profit in rising and falling markets by going long or short commodities, currencies and fixed-income futures contracts. These include gold, wheat, lean hogs, natural gas, WTI crude oil, Treasury bonds, euros, yen and the British pound. All in all, the ETF will go long or short 24 different futures.
FUT is actively managed and seeks to outperform the S&P Strategic Futures Index.
The fund will hopefully gain that outperformance via its unique risk-weighting methodology. FUT is managed so that each futures sector contributes an equal amount of risk to the portfolio. The fund is rebalanced monthly based on that risk. FUT's inception date was February 17 and expenses clock in at 0.75%.
A Pair of Funds From UBS
Investment bank UBS launched two new exchange-traded notes (ETNs) tracking oil futures and European stocks: the ETRACS S&P GSCI Crude Oil Total Return Index ETN (OILX A-) and the UBS AG FI Enhanced Europe 50 ETN (FIEE B-).
OILX will track the S&P GSCI Crude Oil Total Return Index. The index is representative of a single, front-month-dated futures contract on West Texas Intermediate (WTI) crude oil that is traded on the New York Mercantile Exchange, as well as the Treasury Bill rate of interest used as collateral for the trading of that contract. The fund will roll over its exposure monthly to the next available WTI contract. Expenses run at 0.50% for OILX, which launched on February 17.
Created as a bespoke product for Fisher Investments, FIEE provides 2x leveraged exposure to the STOXX Europe 50 USD (Gross Return) Index, or the 50 largest stocks in the broader STOXX Europe 600. The underlying index tracks those stocks domiciled in developed-market nations in Europe. That includes 18 different eurozone and non-eurozone countries. The fund's leverage reset is a bit unique as its resets quarterly, not monthly or daily as is normally the case for geared ETFs. Expenses for the fund are a bit on the high side, at 1.95%. STOXX began trading on February 12.