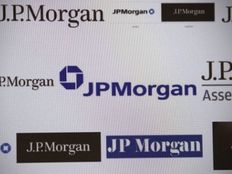 Banking juggernaut JPM is making moves to expand upon its relatively small footprint in the ever-expanding ETF industry through a minority stake investment in a rival ETF issuer.
Late last week, it was announced that J.P. Morgan Asset Management had made a passive, minority investment in Global X Management Company, the ETF provider best known for its diverse suite of products.
A Closer Look at the Deal
J.P. Morgan is deepening its participation in the ETF market by striking a strategic partnership with Global X. Beyond the minority investment stake, neither firm is actually expected to see any impact to their lines of business. In other words, there are no expected changes with regards to existing J.P. Morgan or Global X ETFs.
Currently, it's unclear just exactly how the two firms will collaborate going forward. With that said, this strategic partnership announcement looks to bode particularly well for Global X, which will remain an independent, niche-provider of ETFs, except now it will also be backed by a financial powerhouse.
The exact terms of the deal were not disclosed.
---
Content continues below advertisement
Reviewing the Existing ETF Lineup
How do the two firms stack up against one another in the ETF space? Spoiler alert: Global X has the banking giant beat in fund count and AUM.
J.P. Morgan has 7 ETFs listed, excluding the

MLP

ETN

behemoth (

AMJ

), commanding a total of $360 million in assets. The biggest of the "diversified return" family is (

JPIN

).
as of 4/15/2016.
Partnership Wave Grows
J.P. Morgan's recent investment in an ETF-focused firm marks yet another development in the growing partnership wave that continues to sweep over the budding industry. Other notable deals in include:
The defining theme is clear here: traditional asset managers are actively looking to expand more and more into the growing ETF space.
The Bottom Line
The ETF industry is shaping out to be to be one of the fastest-growing segments in the asset management world. This is not only highlighted by the continued influx of capital, but also from the fact that the industry is drawing increased interested from well-established financial companies, like J.P. Morgan Chase in this case.
Follow me @SBojinov