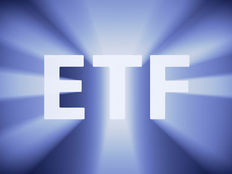 Most investors equate "mutual fund" and "ETF powerhouse" with indexing. After all, the investment manager invented the concept. But it's not the only game in town. Manager Northern Trust is no slouch either.
Originally, an investment advisor and wealth management firm for high-net-worth clients, Northern Trust brought its brand of indexing — mostly through self-indexed mutual funds — to the masses when it launched its successful FlexShares line of ETFs. Many of Northern Trust's ETFs have copies of its successful mutual funds.
That lineup of about 20 or so funds received two new ETFs this week — this time focusing on social responsible investing.
Impact Investing
Although socially responsible investing has become a new trendy market to tap for many fund managers, Northern Trust's high-net-worth focus has had it offering environmental, social, and governance–focused, separately managed accounts and funds for years. That continues with its July 13th launches of its two new ETFs: the FlexShares STOXX Global ESG Impact Index Fund (ESGG B+) and the FlexShares STOXX US ESG Impact Index Fund (ESG B+).
As the names imply, both ESGG and ESG will track socially responsible investing strategies. What's interesting is that Northern Trust chose to use an outside indexing firm, rather than self-index the ETFs. And it went with STOXX for both funds.
The indexes are roughly the same. ESGG and ESG will screen the larger STOXX Global 1800 Index — which is made up of large- and mid-cap stocks from across the globe — for key performance indicators in various environmental, social, and governance metrics. Stocks are weighted by their scores, with those scoring the highest getting top billing. The bottom 50% of the index are immediately removed from contention. What's left forms the underlying portfolios of the two ETFs.
Both funds have a decidedly large-cap focus and basically all fall into the "blend" category.
The key difference between the pair is that ESG will only include stocks from the United States in its portfolio, while ESGG will include the U.S., developed market international stocks, and emerging market nations.
Expenses for the ETFs are slightly different as well. ESG will cost investors just 0.32% or $32 per $10,000 invested, based on its ease of owning U.S. stocks. Thanks to slightly higher trading costs, ESGG will cost 0.42%.
---
Content continues below advertisement
The Bottom Line
The two new funds from Northern Trust's FlexShares help expand its lineup and fill an important gap in its asset base. The funds should be a hit as the investment manager has a history of pushing client money into its new ETFs to help them save on fees and transaction costs. As a result, both ESG and ESGG should be able to compete with the other large, socially responsible ETFs on the market — such as the iShares MSCI USA ESG Select ETF (KLD B). The key will be whether or not the underlying index is successful.