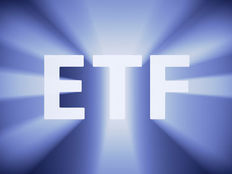 One of the more interesting things about exchange traded funds (ETFs) is that they allow investors to tap into some interesting market niches, or industries with a single ticker. Today, there are ETFs that cover everything from video games to internet stocks in China. The latest launch from newcomer Summit Capital Advisors adds to the ever-growing list of niche ETFs.
And Summit's offering is a bit liquid in its nature.
Summit Water Infrastructure Multifactor ETF (WTRX ) isn't the first ETF to highlight the investment potential of water, but it is the first to do so under the smart-beta banner. For investors, it could end up being a powerful tool to tap into both the need and the business of water.
Plenty of Potential
The investment case for water is pretty straightforward – we're currently using too much of it, and the need is only getting greater. The United Nations estimates that by 2025 the world will have an additional 2 billion people. That would push water demand to exceed supplies by more than 56%. That's a huge problem when you factor in only 3% of the world's water supplies are considered fresh. Even then, the bulk of that small number is locked away in ice caps.
The need for more water – for drinking, agriculture or industrial purposes – is met head on with less than adequate infrastructure. Much of the modern world's water infrastructure is decades old, while in the emerging world there isn't any to be had. In order to bring the world up to current standards, global spending will need to hit a whopping $20 trillion by 2025. In the United States alone, that spending will top $384 billion.
Under that hefty framework for future gains, Summit launched WTRX.
WTRX tracks the Summit Zacks Global Water Index. The index seeks to track those stocks in the U.S. and overseas with a significant portion of their business activities dedicated to the global water industry. The kicker of the index and ETF is that instead of traditional market cap weighting, WTRX will use a proprietary rules-based screening process to select water stocks that have the perfect blend of risk and reward. The ETF will also seek to find water stocks that offer the highest dividend yields.
The fund will whittle down the number of stocks to just 30 to 50 different water stocks. Current top holdings include Singapore's Hyflux, Calgon Carbon (CCC) and Pentair PLC (PNR). The index/fund will rebalance quarterly, based on its model and screens.
Expenses for WTRX run 0.80%, or $80 per $10,000 per invested.
---
Content continues below advertisement
Not the First Water ETF
WTRX faces some hefty competition from other existing water-related ETFs. The PowerShares Water Resources Portfolio (PHO A-) has more than $700 million in assets, while the Guggenheim S&P Global Water Index ETF (CGW A+) has more than $420 million. Those are steep assets for WTRX to overcome.
But it could just do that with its smart-beta twist. All the other ETFs in the water sector – currently four funds– use traditional market-cap weighted indexing to build their portfolios. By using smart-beta screens to eliminate the "bad" stocks from the global water sector, WTRX could have enough of an edge to outperform its peers. That could help it gather assets and trading volume.
However, until that happens, investors may want to stick with the well-established PHO, and its robust asset base and trading volume.
The Bottom Line
The newly launched Summit Water Infrastructure Multifactor ETF takes a unique approach to investing in water through its multi-screening process. For investors looking for something more when it comes to investing in "blue gold," they should consider adding the fund to a watch list for further study.