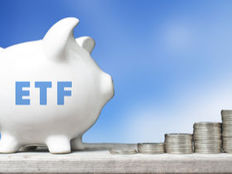 As they say, there are two certainties in life. Those would be death and taxes.
Investors know the second piece of that pie all too well. Taxes are one of the biggest determinants of long-term returns and getting zapped by Uncle Sam can significantly impact what you actually have/earn. There's no wonder why tax-deferred or tax-free accounts such as 401ks and IRAs are so popular with investors.
However, in exchange for keeping Uncle Sam at bay, you lose some flexibility with being able to access that money.
With taxable and standard brokerage account ownership on the rise, investors face a real quandary on how to get tax efficiency and flexibility. Luckily, exchange traded funds (ETFs) could be the answers to their prayers. Thanks to their structures, ETFs are naturally tax efficient. By using them, investors can truly have the best of both worlds.
Interested in learning more about smart beta investing? Click here to learn how smart beta ETFs can help you navigate complex market cycles.