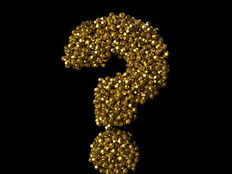 Nothing shines like gold – or silver, or platinum, for that matter – in a portfolio.
Or at least that's the idea. Precious metals have long been used by conservative or high-net worth investors to hedge against disaster and provide inflation protection. And with the birth of ETFs like the SPDR Gold Trust (GLD A-) and iShares Silver Trust (SLV B-), everybody has been able to get in on the act. The ETFs make adding precious metals to a portfolio a cinch.
The question is, should you?
Since the end of the Recession, gold and other precious metals ETFs haven't exactly lived up to their protective qualities. They haven't hedged against inflation very well and haven't provided disaster insurance either. So, what exactly is GLD's and similar ETFs role in your portfolio?
Read on to find out.