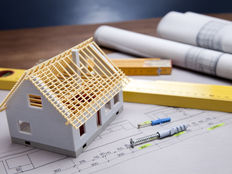 Perhaps no sector is more of a battle ground than the homebuilder stocks. Since the recession, the homebuilders could only be described as a roller-coaster, full of ups and downs. After the crisis decimated the sector, housing remained pretty much in the dumps for years – that is, until recently. A variety of measures and the growing economy made it easier for many consumers to afford to jump into the housing market.
But at the same time, rising rates and home prices have kept a tight lid on home buying.
For the stocks and ETFs that track the sector, like SPDR S&P Homebuilders ETF (XHB), it's been a constant battle of give and take. The question now is what exactly is in store for the major homebuilding ETFs. And perhaps more importantly, is it worth the gamble in your portfolio?
To learn more about ETF Investing Strategies, click here.