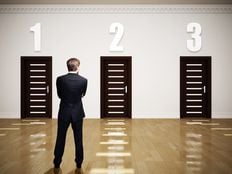 If there's one trend in the world of exchange-traded funds (ETFs) that's caught on like wildfire, it has to be the use of smart-beta indexes. Here, funds seek to weight stocks via alternative means versus the more traditional market-cap approach. Today, you can easily buy an ETF like the iShares Core Dividend Growth ETF (DGRO A) that weights stocks on dividend-growth potential.
The idea is to find additional performance by exploiting various fundamental factors. Many of the hundreds of ETFs in the smart-beta space these days hone in on the opportunities.
But should investors be focusing their attention on just one factor?
The answer could be no. Evidence suggests that using a multifactor approach produces some of the better long-term results. And given the multitude of multifactor ETFs now on the market, the time has never been better to take advantage of using a multifactor strategy in your portfolio.
Sign up for ETFdb.com Pro and get access to real-time ratings on over 1,900 U.S.-listed ETFs.