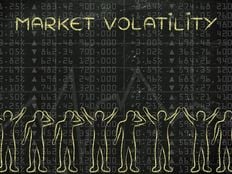 This year could be summed up in one word – seasick. After a smooth 2017, 2018 has been marked by some pretty hefty volatility. Wild market swings are back as investors are starting to factor in a slowing economy, geopolitical events and less-than-bullish data into their valuations. And because of that, the markets have been choppy to say the least.
For some investors – especially those on the cusp or in retirement – this choppiness is a bit much to handle. Afterall, time heals all volatility wounds. But if you don't have the timeline, higher volatility is a killer. However, ETFs can help on this front.
So-called low-volatility ETFs have continued to prove their worth over the last year including the latest market downturn. For older investors, making a big play on these funds could help them get through the current malaise and capture some of the market's upside. Fleeing to cash may not be needed.
Sign up for ETFdb.com Pro and get access to real-time ratings on over 1,900 U.S.-listed ETFs.