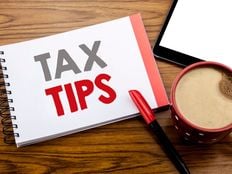 With the end of the year approaching, it's time to start thinking about that dreaded word once again. We're talking about taxes. Already, exchange-traded funds (ETFs) are some of the most tax-efficient investment vehicles on the planet. Thanks to their index-hugging natures, most ETFs provide the best bang for your tax buck. This fact makes them perfect for taxable accounts. But there is another way ETFs can help you lower taxes.
And that's through tax loss harvesting.
ETFs allow investors to take advantage of some of the rules related to selling losers for tax purposes while staying invested in the market. With the broader market lower these days, there are plenty of opportunities to help offset gains this year by using the technique.
Sign up for ETFdb.com Pro and get access to real-time ratings on over 1,900 U.S.-listed ETFs.