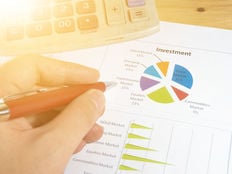 Exchange-traded funds (ETFs) could be one of the best vehicles out there for investors. Aside from their intraday tradability and access to exotic to asset classes, their low costs make an ideal selection to build a portfolio. And nowhere do they shine better than building-out your core.
The importance of having a strong core portfolio continues to be known and thanks to their index hugging and ability to broadly diversify within one ticker make ETFs a natural way to create that core. But, investors shouldn't go willy-nilly when selecting a bunch of random ETFs and calling it a day. There are some rules to follow in order to get the best results.
Luckily, we have some pointers on how to do just that. By following these rules, investors can build a strong core that will lead to long-term performance.
For more ETF news and analysis, subscribe to our free newsletter.