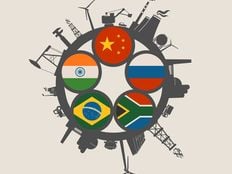 Many parts of the market had a rough 2018, but perhaps none were harder hit than emerging markets. A variety of problems – from the trade war to crashing commodity prices and slowing economic growth – zapped much of the enthusiasm for the developing world. As a result, emerging markets ETFs and their underlying stocks were hit hard.
But the tide could be turning for emerging markets in the new year.
The sands have shifted and it seems that many of the factors that hurt emerging markets in 2018 are starting to change for the better. For investors, this change could make emerging markets ETFs one of the biggest buys and plays of the new year – especially considering how far they've fallen.
Sign up for ETFdb.com Pro and get access to real-time ratings on over 1,900 U.S.-listed ETFs.